Scotland 0-1 Costa Rica: Alex McLeish says side won't click overnight
Last updated on .From the section Scotland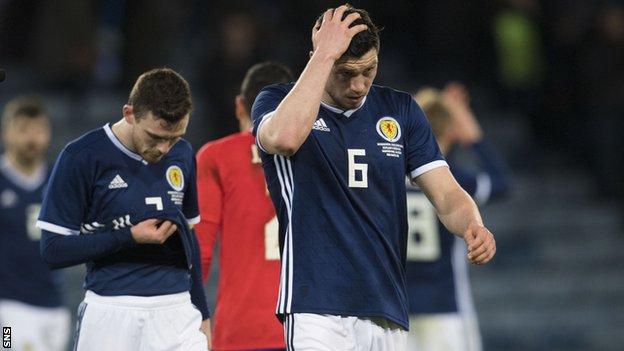 Head coach Alex McLeish urged patience after watching his new-look Scotland side lose 1-0 at home to Costa Rica in a friendly.
Marco Urena's first-half goal was enough to secure victory for the World Cup-bound visitors.
It was the first match of McLeish's second spell in charge of Scotland, having left the role in 2007.
"It's an ongoing process, it's not going to be overnight," McLeish told BBC Scotland.
"We were never really up on them the way we wanted to be, high on the back three and making the goalie kick.
"Maybe a bit of apprehension, some new caps in the team. We've got five guys on the pitch who haven't played for Scotland before and that's a plus. There's some young kids that we're still going to look at.
"Second half was better - much more tempo, much more urgency. Just a little bit laboured in the first half."
Scott McTominay, Kevin McDonald, Oli McBurnie and Scott McKenna debuted from the start for the Scots and Jamie Murphy won his first cap off the bench late on.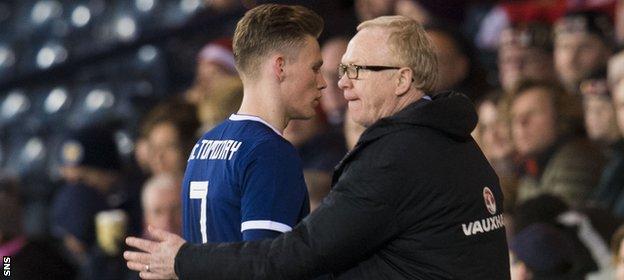 McLeish added: "The next step is, can they maintain and stay in the set-up? Getting a wee taste of that hopefully would've whetted their appetite.
"He did okay, big Oli. He had a chance, across the face of the goal. If he connected, he surely scores. These are the chances that make the difference. They're the ones that make you a hero or a second chance and Oli, I think, deserves a second chance after tonight. He worked hard. I can see there's rawness in him. He's very young.
"[Scott McTominay has] had a whirlwind start to his Man United career. Tonight is a learning curve for him as well.
"I felt that the midfield in the first half were just going a wee bit too deep to take the ball and, as a result, Costa Rica were able to organise behind it and let us have it. We really looked to try and play further up the pitch a little bit. You could see they're a well-drilled side, they've played together for a long time."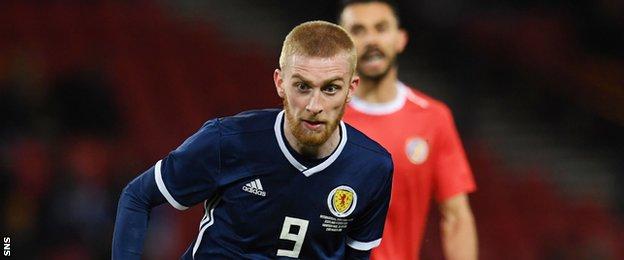 Urena struck low from Bryan Oviedo's pass and Scotland only really looked like scoring when Matt Ritchie stung the palms of goalkeeper Keylor Navas.
"Matt Ritchie had a really good chance," McLeish said. "They were clinical in the finish and Matt had a wee chance and he put it at a good height for Navas, who nearly palmed into his net but, again, a decent chance.
"We didn't engage the striker, which was disappointing considering we had three central defenders in the box marking space."
The second part of Scotland's double-header is away to Hungary on Tuesday evening and McLeish added: "I'm sure I'll be raring to go with the players in training and looking at possibly a different line-up on Tuesday night."