Gareth Bale: Ian Rush and Ryan Giggs on Wales' new record scorer
Last updated on .From the section Welsh43
China Cup Final: Wales v Uruguay
Venue
: Guangxi Sports Center, Nanning
Date
: Monday, 26 March
Kick-off
: 12:35 BST
Coverage
: Live on S4C, BBC Radio Wales, BBC Radio Cymru & BBC Sport website and BBC Sport app, plus live text commentary.
The history books show that Gareth Bale is now the greatest goalscorer in Welsh football history, but is he their greatest player?
Bale's claim as Wales' best is getting stronger after a hat-trick in Thursday's 6-0 win in China took him to 29 international goals, one ahead of Ian Rush's previous record.
BBC Sport Wales asked former Liverpool striker Rush and Wales manager Ryan Giggs to assess Bale's place in the pecking order against greats such as John Charles.
Too early to judge?
Ian Rush believes it is too early to judge if the Real Madrid forward is the greatest player in Wales' history.
"You have to put him up there. I think I'd just like to judge people when they finish playing," said Rush.
"Hopefully Gareth will go on and score a lot more goals and, when he's actually finished playing, then you can look back and examine the stats and everything.
"Yes, he can be Wales' greatest goalscorer, so you can compare him then."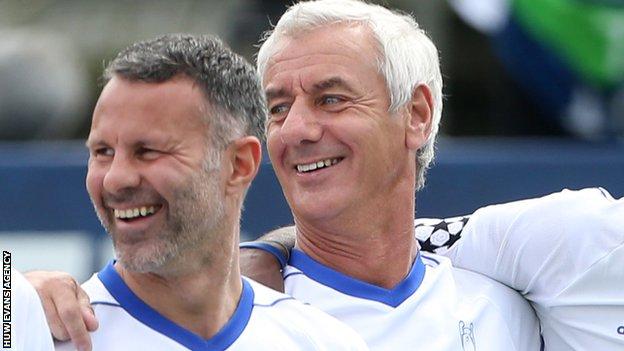 Rush insisted he felt no animosity towards Bale for breaking his record, which the former Liverpool striker had taken from Trevor Ford in 1993.
"Records are there to be broken and if they are, it means Wales are doing well," Rush told BBC Radio Wales.
"I am delighted for Gareth.
"It was a case of when, not if, and I am happy for him. The fact he did it after making a 7,500-mile trip to play for Wales says something about him.
"I genuinely believe he can get even better too. There are many, many more goals to come from him and I am sure he is still learning from [Cristiano] Ronaldo too."
'The best I have seen'
Giggs says it is not possible to assess Bale against legends such as Charles.
However, the Wales manager puts Bale ahead of the greats he has seen play, such Rush, goalkeeper Neville Southall and striker Mark Hughes.
The former Tottenham forward would also be selected before Giggs in an all-time Wales' XI, according to the manager.
"Well he probably would, I would say, be chosen over me, because he's the all time top goalscorer," Giggs told BBC Sport Wales.
"He's the best Welsh player I have seen.
"Obviously people have different opinions and I have never seen John Charles, Ivor Allchurch, these sort of players.
"I did not see John Charles play, though obviously I heard the stories of how great he was, how he was very similar to Duncan Edwards in the respect he could play in so many different positions and be influential in those different positions also.
"I played with Mark Hughes, Ian Rush and Neville Southall - and he [Bale] is the best player I have ever seen in a Welsh jersey.
"One of the big reasons we got to the Euros and of course, got to the semi-finals, was Gareth.
"In my opinion, he will be very hard to beat."
Charles' stellar career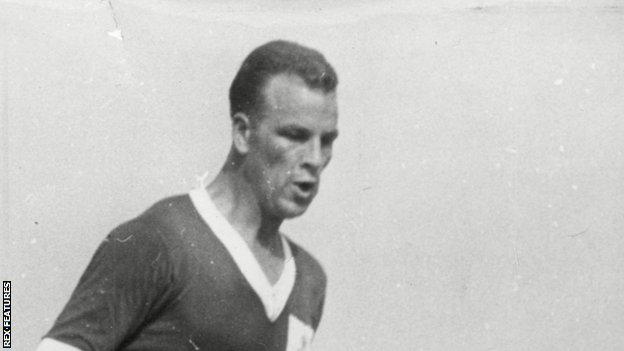 Swansea-born Charles's stellar career included playing for Wales at the 1958 World Cup - their only appearance on that stage - and becoming a legend with Juventus.
Rush, who also played for Juve, has argued Charles, who died in 2004 aged 74, did not receive the adulation he deserved in his homeland.
Cardiff-born Bale will have the chance to add to his record when Wales face Uruguay in Monday's China Cup final in Nanning.
Rush believes beyond that game Bale can go on to star under new manager Giggs, having already been a major factor in Wales' Euro 2016 success when they reached the semi-finals.
"I think there's a lot more in Gareth Bale," said Rush.
"I think he can go on to bigger things, hopefully with Wales.
"If you break any record for your country you have to start comparing them as one of the greats."
So while Bale's exact place in Welsh football history is still unclear, there is no question he is Wales greatest goalscorer.