Football Association announces record £127m investment after profits double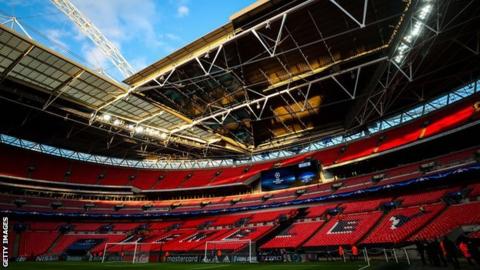 The Football Association has announced it invested a record £127m back into the game as its profits more than doubled in 2016-17.
After-tax profits rose to £16m from £7m, according to financial results for the year ending 31 July 2017.
Turnover was down to £351m from 2016's £370m - mainly due to the lack of a major men's senior tournament - while the net debt fell from £174m to £150m.
Chief executive Martin Glenn said they were "strong financial figures".
The FA said it put back a total of £127m - £2m up on the previous year - into every level of football.
Profits were helped by sponsorship deals and events at Wembley Stadium in addition to international matches and finals.
In 2016-17, the stadium hosted Tottenham's European home games, American football matches and the heavyweight boxing fight between Anthony Joshua and Wladimir Klitschko.
It also staged major concerts, including Adele and the Stone Roses.