Ibenge insists Mavinga does have a future with DR Congo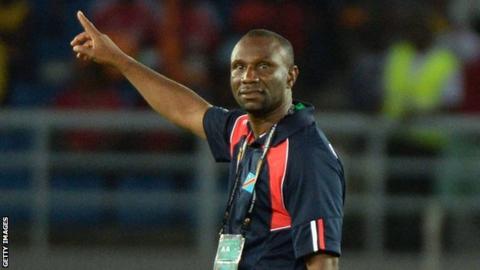 Democratic Republic of Congo coach Florent Ibenge insists Chris Mavinga does have a future under his watch, despite the defender publicly demanding an explanation after his latest omission from the squad.
The in-form Toronto FC defender had hoped to return for the friendly against Tanzania later this month, but took to social media to seek a detailed explanation from Ibenge after being left out of the 26-man squad announced this week.
"I can only say to Chris that he missed the fact he was in the original shortlist, so the coach has not forgotten about him and we continue to monitor him," the DR Congo coach told French radio station RFI.
"There is no specific problem whatsoever, and I can only urge him to continue his good work for his club.
"Frankly, it makes me rather happy to see that players deeply want to come and be a part of the national team set-up.
"This is a new direction as it now separates those who chose to stay away and those who want to come because they care."
Mavinga, 26, played only twice for the Leopards, under Ibenge, back in 2015 and has been frustrated in his desire to return.
He has been impressive in the Concacaf Champions League this season, helping his Major League Soccer (MLS) side book a place in next month's two-legged semi-final against Mexico's Club America.
Born in Meaux, Mavinga represented France at different youth levels before switching allegiance in 2015 to his father's country, for whom he made his debut against Iraq in a March friendly that year.