Antonio Conte: Chelsea boss says top-four push 'won't be easy' after loss at Man Utd
Last updated on .From the section Chelsea104
Chelsea boss Antonio Conte conceded "it won't be easy" for his side to finish in the top four of the Premier League after a 2-1 loss at Manchester United.
The Blues slipped to fifth as Tottenham climbed into the Champions League places with a win at Crystal Palace.
Spurs are two points clear of last season's champions with 10 games left.
"There is this risk," said Conte. "We must be ready to be concentrated, and to understand this target is an important target for us."
Willian put Chelsea in front at Old Trafford but goals from former Blues striker Romelu Lukaku and Jesse Lingard took United back up to second in the table.
Chelsea's next match is against runaway leaders Manchester City next Sunday (16:00 GMT), a day after Tottenham take on Huddersfield (15:00 GMT).
"In this league, getting a place in the Champions League is not simple," said Conte.
"We are disappointed with the final result. We had a great chance to get three points against a competitor for a place in the Champions League, but in the end we are talking about another defeat.
"This country has the only championship where you can find six teams who start the season by fighting to win the title or getting a place in the Champions League."
Chelsea are in the last 16 of the Champions League - drawing 1-1 with Barcelona in the first leg - and the quarter-finals of the FA Cup.
Conte 'positive' about VAR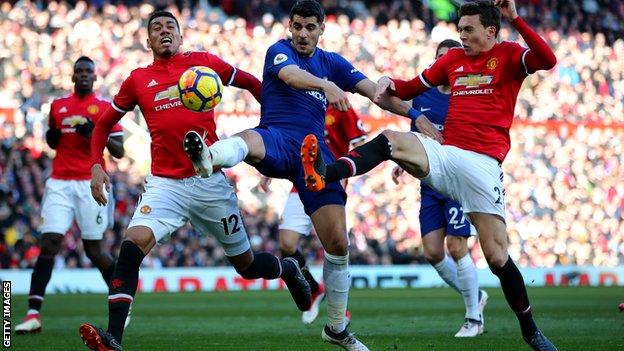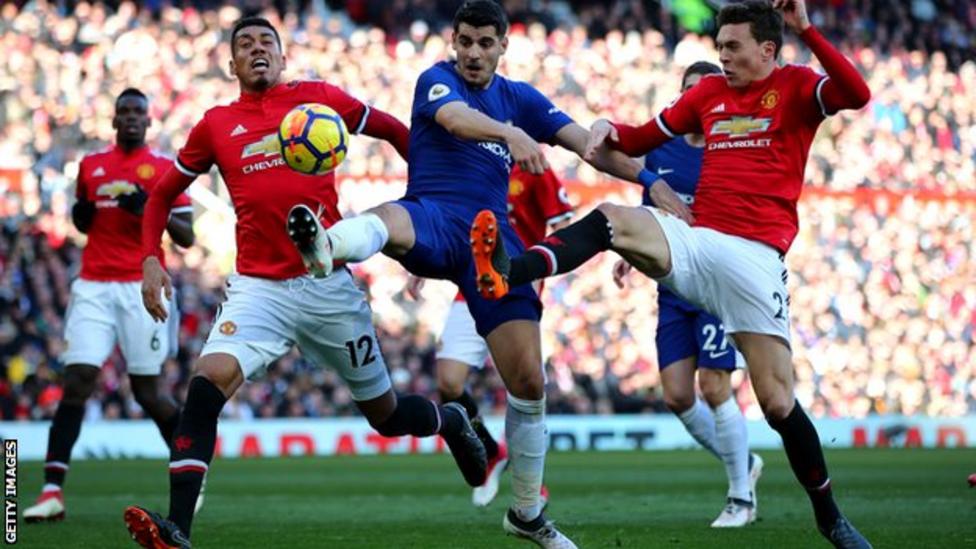 Chelsea had a late goal disallowed, despite United defender Victor Lindelof appearing to be keeping Alvaro Morata onside.
Referee Martin Atkinson had no access to a video assistant referee (VAR) as it is not being trialled in the Premier League.
"We need to have this new system to help the referee and avoid big mistakes," said Conte.
"This type of situation can change the final result. For this reason, I am very positive about introducing VAR, especially in England."
Spanish striker Morata was making his first start since suffering an injury their draw with Leicester six weeks ago.
"He played for 90 minutes. Like the other players, he tried to give everything for the team. For sure he can improve a lot," added Conte.
What is VAR?
The VAR system - which is being used in some Fifa tournaments, as well as Serie A and the Bundesliga, has been trialled in certain cup games this season involving Premier League clubs.
It can only be used at stadiums where there is a direct link back to the Premier League studios west of London - where the VAR has access to between 12 and 15 camera angles, including four cameras in each goal.
If the VAR thinks there is a clear and obvious error, he will tell the referee, who can either change his decision or view the incident again on a monitor at the side of the pitch.
Where a VAR review is used, it will normally be triggered during stoppages in play and limited to four types of match-changing incidents:
Goals

Penalties

Straight red cards

Mistaken identity