Wayne Rooney returned to Everton because he wanted the 'pressure'
Last updated on .From the section Everton348
Wayne Rooney chose to return to Everton rather than move to a country such as China because he wanted the "pressure" of being back at his boyhood club.
The former Manchester United striker rejoined the Toffees on a two-year deal for an undisclosed fee last summer.
The 32-year-old says he had options to move abroad on a big-money contract.
"That's not me, I need those goals, I need that pressure. That desire to play would have been lost if I'd chosen that other option," he told Football Focus.
Speaking to former Everton team-mate Kevin Kilbane, Rooney said he could have decided to see out his career "earning a lot of money".
But he chose to return to Goodison Park 13 years after leaving the Merseyside club.
"I knew that coming back to Everton was more pressure - that's what I wanted. I wanted to prove myself again to the Everton fans and to try to help this club move forward and win silverware.
"I think it was the perfect fit for me and hopefully in the next two or three years we can do that."
Rooney played 559 times for United, scoring 253 goals.
He won five Premier League titles and the Champions League, Europa League and FA Cup once each after joining from Everton for £27m in 2004.
'I'll know when I'm not good enough'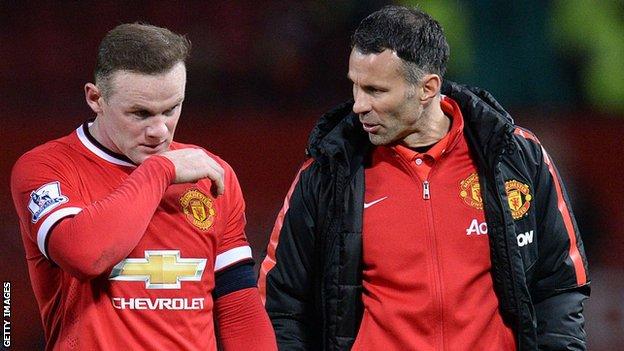 Since his return to the club where he made his debut at 16, Rooney has dropped back from his traditional striker role into midfield.
And he believes that is a key way to preserve his form and fitness.
"The one thing which stays is my attitude to playing, my attitude to win, but of course you change and adapt your game and that's what I feel I've done over the last few years," he said.
"Two years ago, I thought my best position to play was midfield, and that's starting to happen now."
He has also followed the example of former United team-mate Ryan Giggs, the current Wales boss, who retired from playing at 40.
"I've learnt that you can manage yourself in training, like Ryan did. He was there in every session but he managed it. You know when to run, when to make a 50-yard sprint and when not to. It's just having that awareness about yourself."
Rooney retired from international football last August as England's all-time leading scorer with 53 goals.
At the time he said he wanted to "focus all my energies" on his club career. And he believes he will know when the time comes to stop playing at club level too.
"I'm an honest player - if I feel I'm not good enough to play, I wouldn't put myself in that position where I'm hanging on and thinking I need to keep going and keep trying," he said.
"If I'm not good enough to be in the team then I'm honest enough to say that will be the time to finish playing."
A student of the game
Rooney recently appeared as a pundit on Sky Sports and was praised for his insight into the game. He admits it is not a side of him that football fans see too often.
"What people see on the pitch... they don't see your qualities as a person. To have knowledge about football you have to learn it. How do you get better? How do you move forward? If you want to get into management, you only get better by studying."
He said that advice - to improve his knowledge of the game - came from Giggs and Gary Neville during his time at Old Trafford.
"They said keep working, keep playing and study the game - that was the big one.
"I used to play off the cuff and that can only happen for so long, so then I really took an interest in studying the game, how different players play, different teams play and you realise the different styles."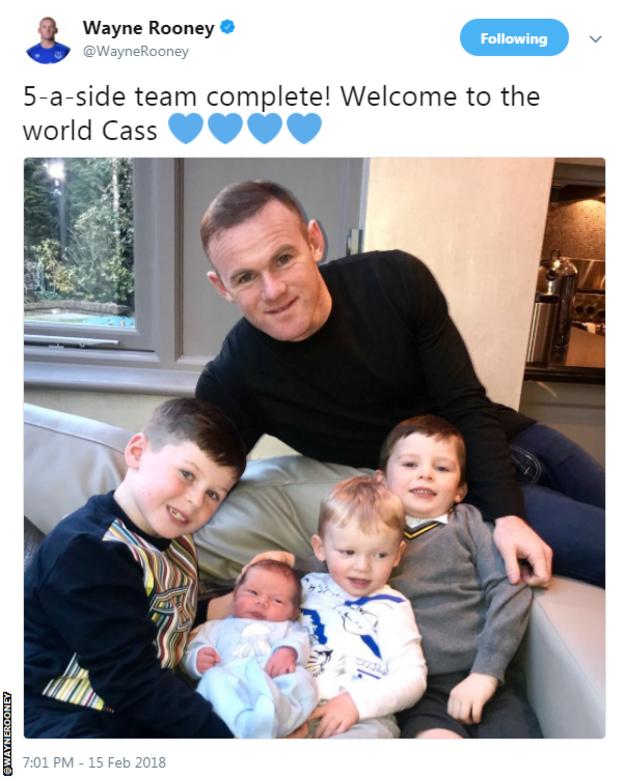 'If I play badly, Kai is the first to tell me'
Rooney has recently become a father for the fourth time. His son Cass Mac was born last week, with the new dad declaring: "5-a-side team complete".
He says his three older boys - Kai, Klay and Kit - are all keen footballers and that oldest son Kai is one of his toughest critics.
"If you don't play well, he'll remind you of it - if I don't have a good game, he's the first to tell me," he said. "He's obsessed with his football, he goes to play every night of the week after school."
But Rooney is also very aware of the extra pressures associated with becoming a professional footballer and is on hand to offer extra support should his son wish to follow in his father's footsteps.
"Obviously, I've been through all that scrutiny from the age of 16, so he'd have that as an advantage," he said.
"I'd make him aware of the responsibilities. When you're a kid, you think you just play football, but the game has developed so much that's its every aspect around football."
You can see the full interview on Football Focus from 12:00 GMT on Saturday on BBC Two