Shaken not stirred: Earthquake delays Welsh football match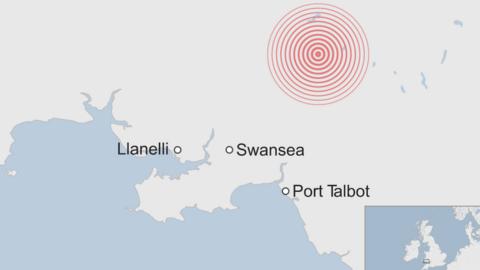 A football match in Wales was held up by an earthquake on Saturday.
The Welsh League match between Port Talbot and Taff's Well was temporarily delayed after the tremor just after 14:30 GMT on 17 February.
The quake with a 4.4 magnitude struck 12 miles north of Swansea with experts reporting it is the biggest in the United Kingdom for a decade.
Port Talbot's Twitter account reported: "Temporary stop in play. A recorded earthquake in the area. Incredible."
Port Talbot is more than 15 miles from the epicentre near the Swansea Valley village of Cwmllynfell, but tremors were felt as far afield as Liverpool and the English Midlands.
The home team went on to win 2-1, before enjoying comments from their fans, which included "shaken not stirred" and "were your opponents quaking in their boots?"