Newport County: Spurs win would be biggest in club's history
By Michael Pearlman
BBC Wales Sport
Last updated on .From the section Newport
Newport boss Michael Flynn says a win over Tottenham Hotspur at Wembley would be the club's greatest ever result.
The original Newport County reached the quarter-finals of the Cup Winners' Cup in 1981, but Flynn says beating Spurs would eclipse everything else.
"With the way that modern football is and the amount of money the big boys can spend on players and their squad depth, this would be the biggest result in the club's history," he explained.
"It means everything for the club."
Dossier apology to Pochettino
Newport were eight minutes from a famous win at Rodney Parade in the first game of this FA Cup fourth round tie, before Harry Kane equalised.
But the aftermath of the match saw a leaked dossier featured in tabloid newspapers which exposed the Spurs areas that County were keen to exploit.
However, Flynn says he has already ensured there are no issues between him and Spurs manager Mauricio Pochettino.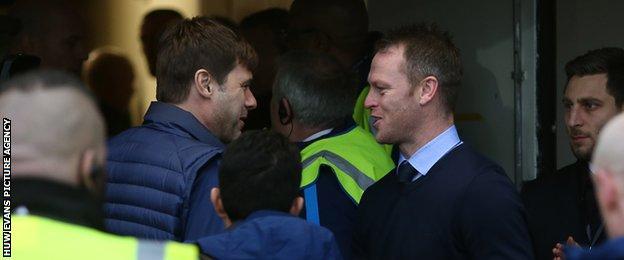 "I've dealt with the leak of the so-called secret dossier manager to manager," Flynn said.
"Things have a habit of coming out and it happens in football. It's the way it is, nothing is private these days, but there was no malice in it.
"I apologised on our behalf to Mauricio for it getting out. It was helpful in preparing for the first game against Spurs because we needed all the help we could get.
"We exchanged numbers before the game. He shook my hand and gave me his details, which shows the class of him.
"We've exchanged a couple of messages back and forth since then. There is no issue here and he has bigger things to worry about.
It's something we do on every team and we did it on Lincoln and Colchester in our last two matches.
"There was a lot of nice things in there as well! But we need to worry about ourselves. If we worry about what Spurs can do we will be overawed and lose concentration on the task ahead."
Flynn admits he did not study Tottenham's 2-0 win over Manchester United too closely.
"I switched the game off after 12 seconds," he joked, referencing Christian Eriksen's opening goal after 11 seconds.
"I had to shake my head, realise that they had actually scored. I turned it off, I didn't want to watch any more of that!"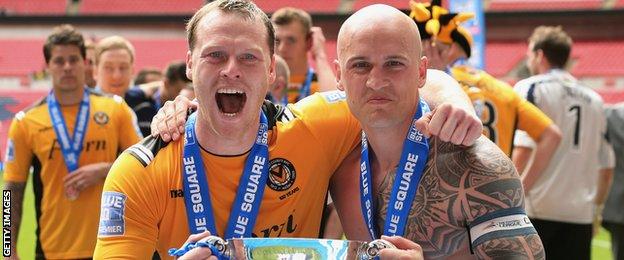 Money is great, but task is so hard
Newport estimate their run in the FA Cup, their best since 1979, has already earned them around £700,000 and nearly 8,000 Newport fans will make the visit to Wembley for what will be a third appearance at English football's national stadium.
"The cup run allows us to plan for the future and take the pressure off where we going to find the next month's money from," Flynn said.
"Those pressures are there in the lower leagues. We can improve our training facilities, it will be ideal if we have another pitch, and obviously we need a training base because the last one caught fire.
"It's what we need as a football club and it would be nice if the budget was increased a little bit next season. All these things are possible now because of this FA Cup run.
"Tottenham should still have enough to turn us over, but you never know - and that's the beauty of the FA Cup.
"We are dreaming now, because dreams do come true occasionally."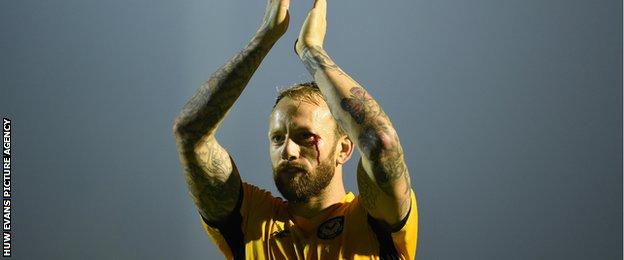 'I'm sure Mauricio won't have any tattooists'
Newport's squad is a man light from the first match with Tottenham, after the club released striker Sean Rigg who has subsequently joined Bath City.
Flynn revealed Rigg is quitting football to pursue a career as a tattoo artist and admits that shows the gulf between Newport and Spurs.
"Even last week I asked Sean, I wanted him to stay. He made his decision a while back to that he wanted to go part-time and pursue a career in being a tattoo artist," he explained.
"I tried to change his mind, spoke to his father, spoke to his agent. He's a clever lad, but he just fell out of love with the game.
"He was thinking of the future and this was the ideal time for him to go and chase his dream, which is to be a tattoo artist… I'm sure Mauricio won't have any tattooists."