Stewart Regan's gone but what now for Scottish FA?

By Tom English
BBC Scotland
Last updated on .From the section Scottish Premiership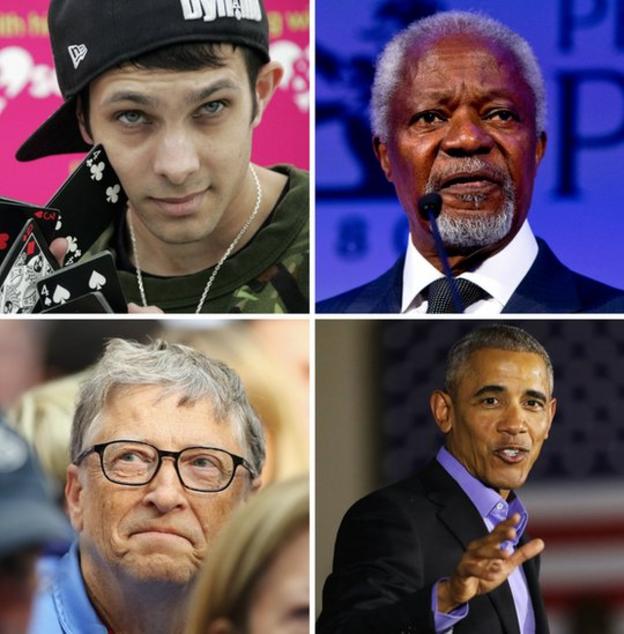 In the wake of Stewart Regan being resigned by the Scottish FA on Thursday it's easy to see what kind of person is now required to make things better at Hampden.
The powers of Dynamo the magician are needed but only if combined with the diplomacy of Kofi Annan, the vision of Bill Gates and the charisma of Barack Obama.
While we wait for this glorious amalgam to emerge and lead Scottish football through the bitterness and rancour and self-interest and small-mindedness, the future, for now, is in the hands of president Alan McRae and vice-president Rod Petrie, two men who have cause to consider their own recent performance. They are, instead, the men who are charged with finding a new chief executive, a new national team manager, a new sponsor, a new way.
The SFA board lost faith in Regan. Fair enough. He didn't want to leave but he was enough of a realist to know that almost eight years in this job (mostly spent under heavy fire) is a hell of an innings and that too much reputational damage had been done of late. He exits, with a chunky pay-off and possibly a growing sense of relief to be away from the front line.
We all know what brought things to a head: the failed pursuit of manager Michael O'Neill; the cack-handed announcement of summer friendlies in Peru and Mexico; the inability to find a sponsor after Vauxhall announced they would not be continuing their deal with Hampden; the repeated failings on the field.
'Cordite in the air'
On Regan's watch, Scotland had four stabs at qualification for major championships and didn't even make the play-offs once. At a conservative estimate, a place in a Euros or a World Cup is worth £10m. The Republic of Ireland qualified for two Euros in Regan's time; Northern Ireland and Wales both made the tournament in 2016. It wasn't just the national team manager on trial here, it was the chief executive. Over time there was a slow but steady eking away of confidence and trust.
There's been so much cordite in the air, and for so long, that we tend to forget what life was like when he was first appointed chief executive back in July 2010.
Regan had spent 16 years in the brewing industry and another four as head of Yorkshire County Cricket before taking up his post at Hampden. His lack of familiarity with the Scottish game was seen as a negative by some but as a positive by most. He had no baggage, no agenda. He was coming in fresh to sort out the labyrinthine shambles of a dysfunctional association. That was a good thing.
It's hard to know when Regan truly understood that he wasn't in Yorkshire anymore, but it was soon enough. The full complexity - the surreal madness - of his job started to beat him over the head within months. In late November, the Scottish referees went on strike in protest at what they felt was sustained and unjustified criticism of their performance by Celtic and for what they perceived was a lack of support from Hampden.
Officials had to be scrambled from around Europe to fill the void. Three days later, Regan received a letter from the press office of the Catholic Church in Scotland asking what he planned to do about his head of refereeing, Hugh Dallas, forwarding an email that contained a "gratuitously insulting" reference to the Pope, an email that was "deeply offensive to the Catholic community in Scotland" and "an incitement to anti-Catholic sentiment".
Regan never said as much, but he may have pined for the sedate world of cricket at that point. The referees situation was resolved, then Dallas was sacked but the craziness of his new life continued to unfold.
Scottish football is the paranoia capital of the global game. Nobody does it better. It exists even inside the walls of Hampden where the SFA is wary of the Scottish Professional Football League and the SPFL is wary of the SFA. Two football associations under the same roof and yet the relationship between them is that of bickering children in the school yard.
Early in his reign, online forums started to buzz about Regan's business background. He had worked with the brewing company, Coors, and had known Peter Lawwell, the Celtic chief executive. He had been recruited to the SFA by a firm that had connections with the Parkhead club. To some conspirators, this was too suspicious by far.
The financial implosion of Rangers in 2012 was the point of no return. It was a fiendishly difficult time when reputations were shredded. In the eyes of vast swathes of football fans in Scotland, and for different reasons, Regan's image suffered terminal damage. He always maintained that he tried to do what he felt was in the best interests of the domestic game, but that didn't wash with the masses. He managed the feat of uniting Celtic and Rangers fans against him as well as angering many from other clubs. Those feelings ran deep.
'Crisis of leadership'
This stuff comes with the territory. Failures are magnified and victories are downplayed. Regan had a few successes, not that anybody is of a mind to dwell on them. He won decent sponsorship contracts, he brought in the country's new league pyramid structure, he launched the performance schools, he oversaw the improvement of the women's game that culminated in qualification for Euro 2017. He tried to modernise, he attempted to drive things forward.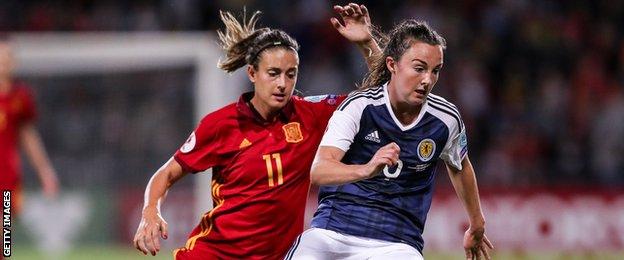 It's not a popular notion, but his heart was in the right place and he wanted to make things happen. The archaic structure of the SFA didn't help. In the end, it was time for him to leave. It was best for everyone. But what now?
You have a better chance of getting a camel through the eye of a needle than you have of becoming popular as chief executive of the SFA. Given the politics of Scottish football, it's impossible. Has anybody been popular in that role? Ever?
In the hours after Regan's departure there was a thread on a website about who might succeed him. Hibs' impressive leader, Leeann Dempster, was mooted only to be shot down by some contributors because she, apparently, once held a season ticket at Rangers. That's an isolated and perhaps extreme example of the bitterness that's out there, but this is not a poisoned chalice of a job we're talking about, it's a poisoned bucket.
Regan's departure doesn't fix things any more than Gordon Smith's did, than David Taylor's did, than Jim Farry's did. An unpopular leader has been ousted. Fine. Job done. What's next? Is there anybody of real vision in there? Does anybody know, precisely, what the SFA exists for these days? Can anybody bring an end to the destructive relationship between the SFA and the SPFL? Is there a commanding presence who will go out and make a smart appointment of the next manager?
Or is more of the same nigh? The same clunking SFA structure, the same intransigence, the same unbreakable self-interest in the club game? Party on, Regan has gone. Alas, the crisis of leadership has not.