Gary Issott: Crystal Palace suspend academy director and begin investigation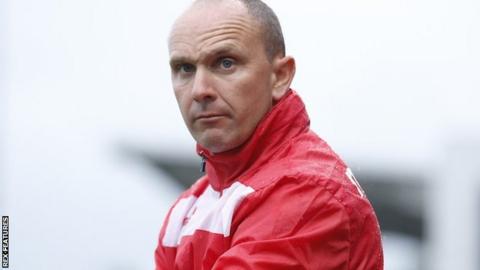 Crystal Palace have suspended academy director Gary Issott pending an internal inquiry into allegedly inappropriate behaviour towards the club's under-18 squad.
The Times reported it has been claimed he attempted to shower with players after an away match earlier this season.
In a statement, the club said it was carrying out an investigation into the disciplinary matter "after receiving information" and the findings will be passed to the Football Association.
The FA has also imposed an interim suspension.
Palace said no complaints had been received from members of the academy or their parents.
The BBC has approached Issott for comment.
He has been with the club for about 15 years, helping develop current Premier League players including Wilfried Zaha and Victor Moses.
There has been no indication of any previous complaints against him.
It has been claimed he attempted to shower with members of Palace's under-18 team after an away match at Colchester in November 2017. It is also alleged he made jokes that several players deemed to be inappropriate.
The Times reported the shower incident took place at an away ground where there were no separate facilities for coaching staff and that there has been no suggestion Issott has ever made physical advances towards any of the players.
While the investigation is continuing, the club are understood to have interviewed members of their under-18 squad and their parents.