Arsenal: Ian Wright and David Ornstein on the January transfer window
Last updated on .From the section Arsenal630

Arsenal dominated an eventful January transfer window - yet remain further away from the top four at this stage of the season than at any other time during Arsene Wenger's 21 years in charge.
And with significant changes behind the scenes, is Wenger losing his grip and are the Gunners a club 'at war'?
BBC sports news correspondent David Ornstein gives his verdict on the club's January transfer dealings, and examines what might happen next at Emirates Stadium.
Arsenal legend Ian Wright described his old team as "just an ordinary side" following their defeat by Bournemouth earlier in January - has that changed now?
Why Arsenal are happy with their January business
In their busiest winter window since the system was introduced in 2003, Arsenal made more permanent deals in either direction than any other Premier League club and most of them involved high-profile names.
Alexis Sanchez, Olivier Giroud, Theo Walcott and Francis Coquelin left, Henrikh Mkhitaryan joined in exchange for Sanchez, and Pierre-Emerick Aubameyang arrived on deadline day for a club record £56m fee.
Arsenal's permanent transfers in January 2018 - and the fee

In

Out

Pierre-Emerick Aubameyang

- £56m

Olivier Giroud

- £18m

Henrikh Mkhitaryan

- exchange

Theo Walcott

- £20m

Konstantinos Mavropanos

- undisclosed

Francis Coquelin

- £12m

Alexis Sanchez

- exchange

Mathieu Debuchy

- free

Marcus McGuane

- undisclosed
They also announced that one star was staying put. Mesut Ozil, who like Sanchez was out of contract in the summer, put pen to paper on a new three-and-a-half year deal.
"What may have seemed from the outside to be a lack of a coherent plan, actually came together satisfactorily," says Ornstein.
"Arsenal were in a difficult situation because Sanchez wanted to leave and suddenly it came about that they could get Mkhitaryan as a replacement, which was not something they anticipated. So they came out of that quite well, despite not getting any money for one of the best forwards in Europe.
"And then of course they secured Aubameyang, who was their preferred target to replace Sanchez, for a fee of around £56m when he was valued at around £100m recently and supposedly considered by Real Madrid.
"At 28, he is a little bit younger and is reportedly going to be earning less than half of what it would have cost to tie Sanchez to a new deal.
"On top of that was Ozil's new deal which they had been pushing for a long time to try to make happen.
"When you consider all of that, and how it was a necessary rebuild, then it was a reasonable window and right now I think they will be fairly happy about it."
But did Arsenal strengthen their weakest area?
In the 15 seasons since the transfer window was introduced, Wenger has made more than one January signing on only two previous occasions - in 2006 when he signed five players, three of whom would go on to make more than 100 appearances for the club, and 2015 when he signed two.
Wenger's 'busy' January windows - who did he sign?

2006

2015

Theo Walcott*

- £5m

Gabriel Paulista

- £11.2m & exchange

Emmanuel Adebayor*

- £3m

Krystian Bielik

- £2.4m

Abou Diaby*

- £2m

Carlos Vela

- £2m

Mart Poom

- free

* = made more than 100 appearances for Arsenal
"Wenger has always been very cautious about making major changes to his squad, let alone in January which is a very difficult window to deal in," Ornstein added.
"Somebody senior at the club told me it is difficult to do any major deals in January.
"It is even harder in any window to do a swap deal, which is why they are so rare. Remarkably, Arsenal have completed two swap deals in a single January window - one of which involved three players [the deal that saw Giroud join Chelsea, who allowed Batshuayi to join Dortmund on loan which meant the German side released Aubameyang].
"The concern will be how bad their defence has looked at times this season - and certainly in their most recent game at Swansea, because their only addition in that department was Konstantinos Mavropanos, an untested Greek youngster who was signed for his future potential and is unlikely to break into the first team for now.
"Many will also point to the long-term need for a goalkeeper and a proper holding midfield player, who can do a much more effective job than Granit Xhaka has been doing, especially in tracking runners. Those are the three areas that have gone unaddressed this month."
Why Arsenal remain an 'ordinary' team?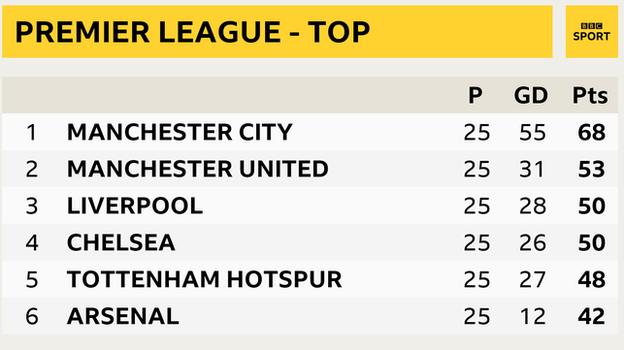 Wright's comments about Arsenal being "just an ordinary side" came after he watched them lose to Bournemouth without Sanchez or Ozil available.
He did not change his opinion after seeing them slump to defeat at struggling Swansea this week, their sixth away defeat of the campaign, with Ozil back in the team and Mkhitaryan making his debut as a second-half substitute.
Arsenal are now eight points behind fourth-placed Liverpool and they have not been so far off the top four at this stage of the season since January 1995, when they were 10 points adrift.
Arsenal adrift of the top four after 25 games under Wenger - and final position

Season

Position

Points

Points adrift

Final position

2017-18

6th

42

8

?
2008-09

5th

44

5

4th
2012-13

6th

41

4

4th
2005-06

5th

41

3

4th
2011-12

5th

43

3

3rd
2014-15

5th

45

1

3rd
"You cannot say they are anything but ordinary at the moment," Wright said. "They are not responding to the manager at the moment and that performance against Swansea was not the kind you would expect from a team that is supposed to be pushing for the top four.
"Yes they can rise to the occasion against the big teams - they showed us that when they won last season's FA Cup - but they do not seem to be able to match the intensity or endeavour of teams who are fighting for their lives, especially away from home.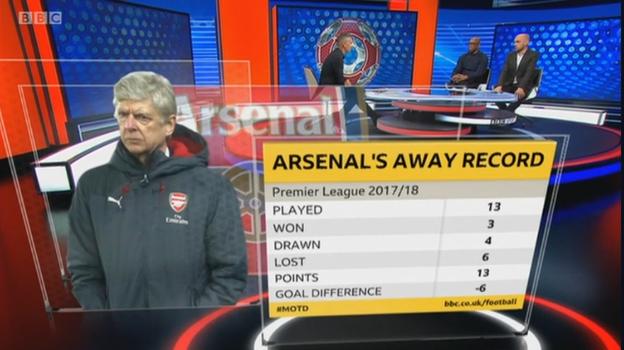 "In terms of them making the top four, the deficit is getting so wide now that something spectacular has got to happen to change it, and it needs three or four players to have an unbelievably good finish to the season.
"There is a massive gap and the pressure is on Aubameyang, Lacazette, Ozil and Mkhitaryan to score the goals that will help us blast our way back up there."
Ozil, 29, has won three FA Cups since joining Arsenal in 2013 and no other player has made more assists or created more chances in the Premier League in that period.
"His new contract is something that the fans will be really, really happy with because he is somebody they really do love and they wanted him to stay." Wright said.
"He has shown his best form recently, when it appeared he was running down his contract, and hopefully that form will continue now he has agreed a new deal."
Why Giroud will be missed
Giroud, 31, scored 105 goals in 253 games for Arsenal after joining from Montpellier for £12m in 2012.
"Whatever people say about him as not being the striker who is going to drive Arsenal to the title, he has always scored goals on a regular basis," said Wright, who scored 185 goals in 288 appearances for the Gunners between 1991 and 1998.
"That is why, at this stage of his career, a team with the stature of Chelsea wanted him - and I am sure he will do pretty well there.
"It is a strange one for him to go simply because it leaves Arsenal with strikers who are all very similar and there does not seem to be anyone to come off the bench and offer them a Plan B.
"If it is not working for Aubameyang or Lacazette, then what are they going to do?"
Arsenal are 'entering the unknown'
Ornstein feels the decision to let Giroud leave was a gamble, but something that had to happen in order for the Aubameyang deal to go through.
"They got a good price for Walcott, who had slipped down the pecking order and had not even started a league game this season," he explained. "The same goes for Coquelin, who again had lost his place in the team.
"The question mark is over Giroud. They have not only lost him to a rival, they have lost a quality that nobody else in their entire squad provides and that is a definite concern.
"Giroud was loved by Wenger, liked by the fans and very popular around the club. I think it will be a real blow to lose him to Chelsea and now Arsenal are entering a really interesting phase.
"They are entering the unknown now, with a frontline consisting of three new players as of last summer, and somebody who has just committed to a new contract. On one hand it is exciting, and on the other it is also a little bit precarious."
Behind the scenes? 'There is a war going on'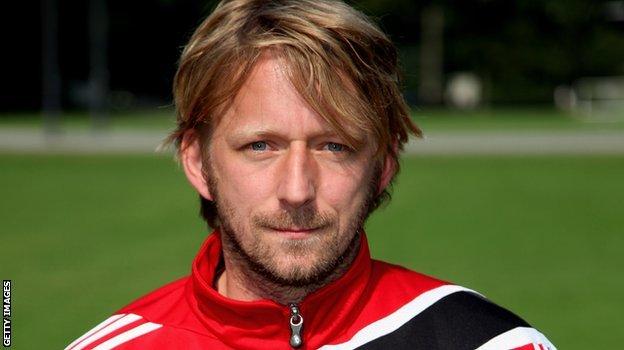 Off the pitch, there is uncertainty too.
Wenger, 68, still has another season to go on the two-year deal he signed in May 2017 but around him the boardroom is evolving almost as quickly as his playing squad.
Arsenal already have a new head of recruitment in Sven Mislintat, a new contract negotiator - Huss Farhmy - and a new head of football relations, who starts his role on Thursday - former Barcelona director of football Raul Sanellehi, who replaces Dick Law.
"This is a period of enormous change off the pitch too," Ornstein added. "It is the most change Arsenal have had since Wenger came in [in 1996] - even more than when Stan Kroenke took a majority stake in the club in 2011.
"This is more significant than that for Wenger because it involves the coaching staff and recruitment and it raises serious questions about whether Wenger's power will be diluted."
Wright already feels that is the case.
"He definitely hasn't got the control over the club he had previously and there is so much happening in the background there," Wright stated. "There is a war going on.
"I would like to see Kroenke come over and get everyone to start to work together for the club because that does not seem to be happening at the moment."