Darren Ferguson: Doncaster boss fined £1,000 for 'shoot referees' comments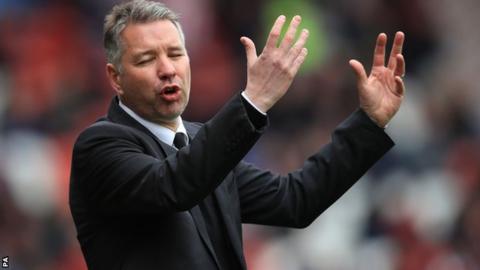 Darren Ferguson has been fined £1,000 by the Football Association after saying he would "shoot" League One's "appalling" referees.
The Doncaster manager admitted a misconduct charge in relation to comments following his side's 1-1 draw with Plymouth on 13 January.
The 45-year later issued an apology via the club.
Ferguson admitted at an FA hearing his comments were improper and brought the game into disrepute.
The former Peterborough and Preston manager was charged for his comments, which came as he claimed a "blatant penalty" was not awarded by referee Andy Haines during the match against Argyle.
Asked by BBC Radio Sheffield what he would like the FA to do about referees, Ferguson responded "shoot them".
He added: "The referees are part-time and the standard is appalling, their fitness levels are a disgrace, I've had enough of it."