Five types of football fan you may encounter on transfer deadline day
Last updated on .From the section Football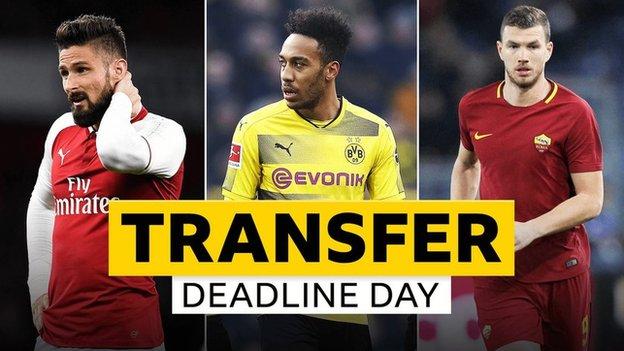 Ahh transfer deadline day.
It's like the January sales for football managers - but a lot more expensive, and instead of getting a bargain, you tend to massively overpay for stuff you didn't really need.
But for fans, this day means something different to everyone depending on your club and their situation.
Here are a few examples of the kind of fans you come across on this unique day...
The fan who books annual leave for deadline day
This fan is usually very well prepared. They have been looking forward to this day for months.

They have stockpiled snacks, have sole custody of the TV remote for 24 hours and have every digital device they own fully charged and ready to scroll.
Their day starts earlier than Christmas morning, straight out of bed and into a suit with garish yellow tie - who needs a shower when you are going to be on the sofa all day anyway?
This fan has also signed a petition to make deadline day a national bank holiday. Possibly.
The fan who thinks they're a football agent
There is one in most friendship groups. If you can't think who it is, it's probably you.
They usually make an outlandish statement on social media as if they are in close contact with player in question.
Something along the lines of: "Fernando Torres will never go to Chelsea. He is far too loyal to Liverpool."
In fact, they are usually so confident they have the scoop, they are willing to stake their savings on a deal going through.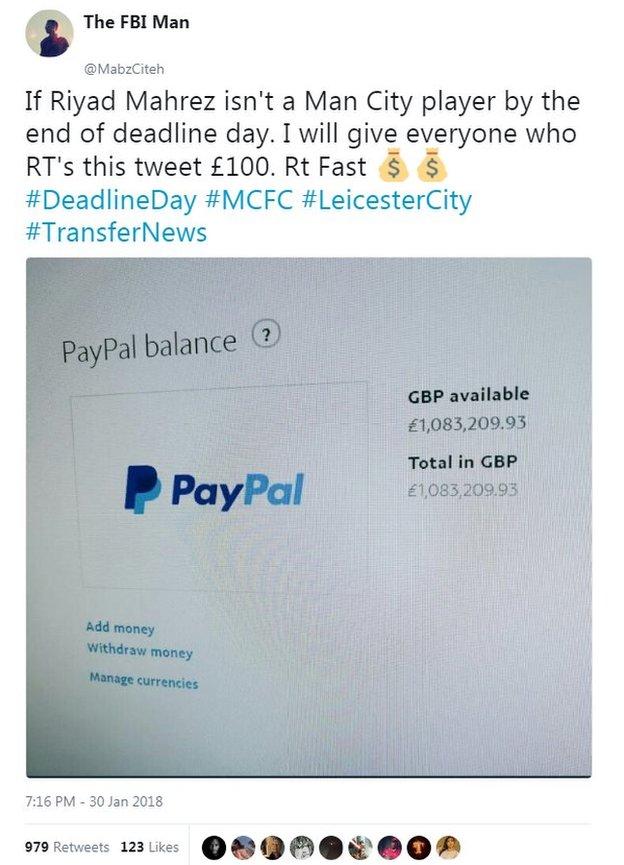 The fan who becomes a private investigator for the day
These fans can normally be found on a stakeout mission outside club training grounds or in domestic airport car parks.
An easy way to spot these fans is on social media.
"SPOTTED - Harry Kane in the Little Waitrose on the Old Brompton Road. Could he be on his way to Chelsea?" they tell their 81 Twitter followers.
Was this one sat outside Wimbledon this morning?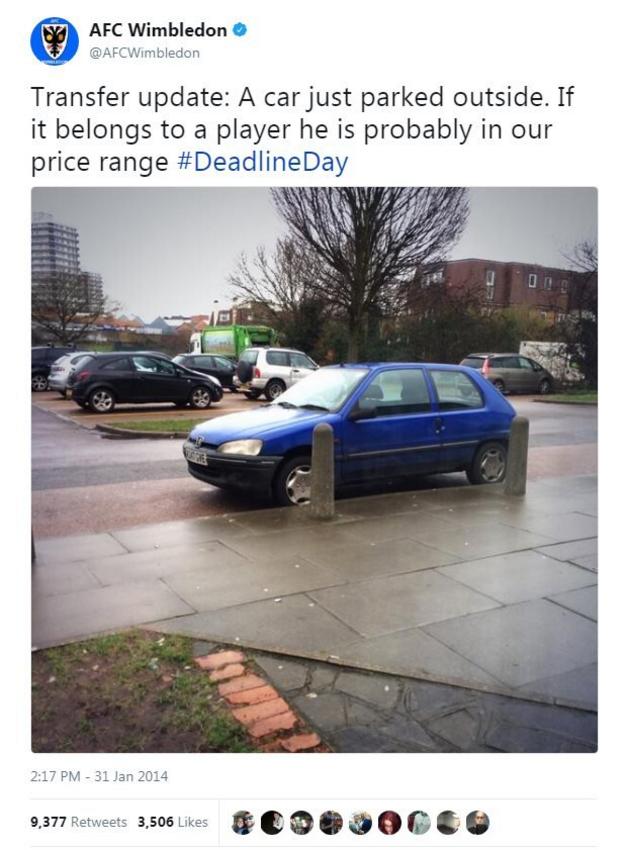 The despairing 'I give up' fan...
Some clubs decide to do their business early in the transfer window, which you could argue is smart business, but it does make the concept of deadline day a bit of an anticlimax for their fans.
Other clubs go big on the final week before the window shuts, making it a bit of a scramble, but exciting nonetheless.
But there are usually one or two football clubs per window who decide to keep their hands firmly in their pockets, thus causing fans to lose interest.
You can easily spot a fan of one of these clubs on deadline day - they are the ones talking about the weather, Kim Kardashian's latest selfies and the current state of Brexit negotiations.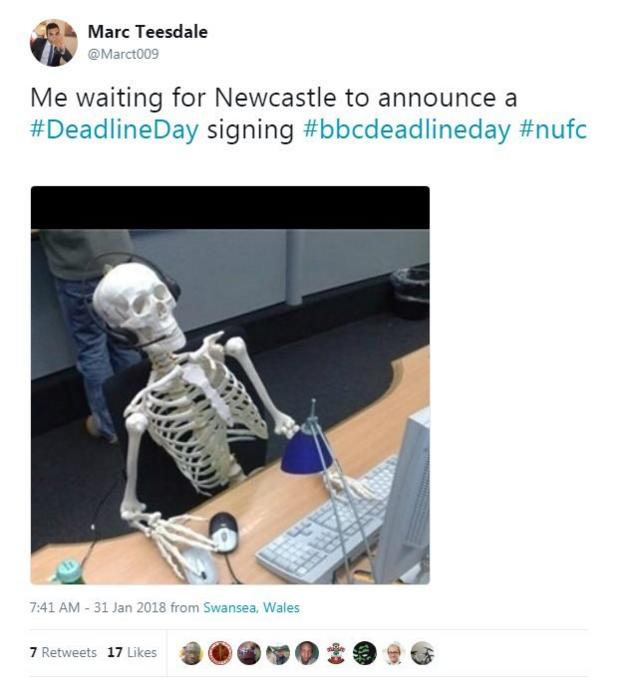 The 'refresher'...
This is the most common fan on deadline day.
This supporter tends to get on with everyday life, goes to work/school/college/university - but with one defining characteristic.
The difference between this fan and a non-believer is that they carry around a portable phone charger for all the refreshing of BBC Sport's transfer deadline day live they will be doing.
Let us know which fan you are using #bbcdeadlineday