Liverpool issue warning over ticket touts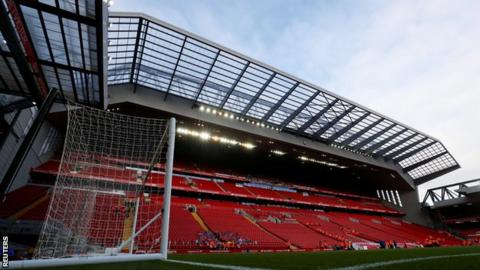 Liverpool have warned supporters to only buy tickets for matches at Anfield from official club sources.
The club has been investigating individuals advertising and selling tickets well above face value.
Liverpool officials said "a number of people" had been suspended from purchasing tickets and attending games.
"We are working extremely hard to protect supporters from getting caught out with fake or unofficial tickets," chief executive Peter Moore said.
Supporters who have been victims of ticket touts have been urged to contact the club.
"One way to help immediately is to stop purchasing tickets from unofficial sources," Moore added.
"We will continue this work and are committed to looking at new ways how we can help to stop this illegal trading."
Liverpool said "a number of measures" designed to combat the sale of touted tickets would be introduced, with the purchase of tickets from online sales sites likely to "form an integral part of the process".