Leeds United: New club crest mocked by social media users
Last updated on .From the section Leeds United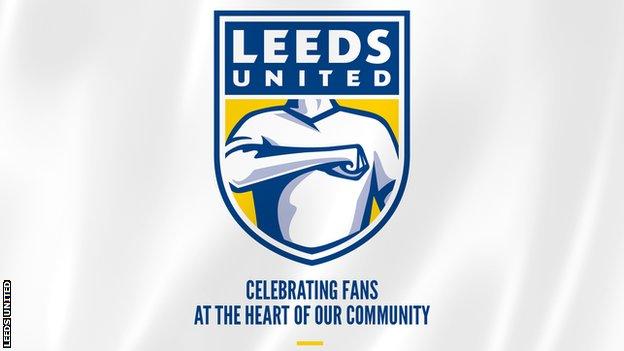 Six months of research went into producing it, but Leeds United's new club crest has been described as "awful", "horrendous" and "shocking" by fans on social media.
The Championship side unveiled the new badge, which is to mark the club's centenary in 2019 and will be used from the start of next season, on Wednesday.
The club say that more than 10,000 people were consulted during the process of producing the crest and it "represents the passion and the unique identity that runs deep through the club".
Managing director Angus Kinnear said: "In the past year we have worked very hard as a club to re-engage fans and the wider community across Leeds.
"Once we heard that there was a desire for change to help herald a new era for club, it became of primary importance that the new crest clearly reflected who we are.
"Everybody knows how proud and passionate the Leeds United fans are, but since I arrived at the club, I have been in awe at the unique connection between the fans and the team."
The club say that the badge "depicts the 'Leeds Salute', which over the decades has been an expression of the passion that connects Leeds United's fans and players on and off the pitch".
However, it seems that it has not been well received by many fans of the club on social media.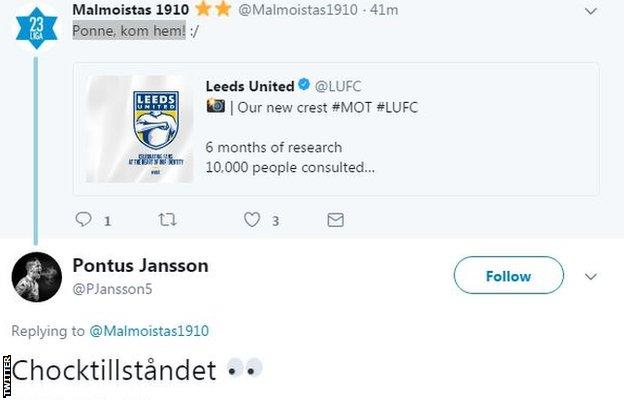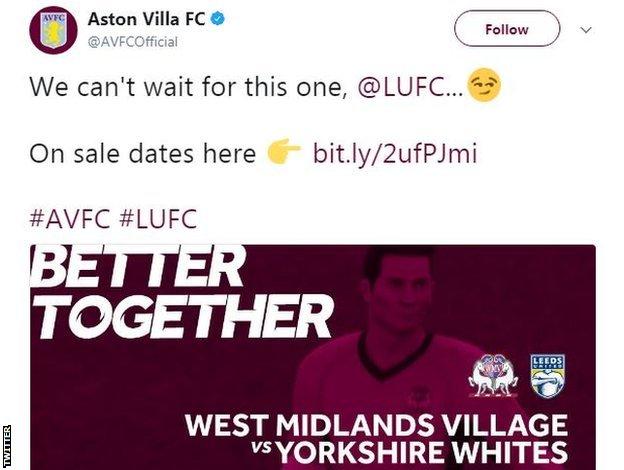 Twitter user Amy Kelly called it "horrendous" while Bryn Johnson said it was "shocking" and Julie Trimble labelled it "dreadful". Among the more encouraging responses, Andy Gill said: "I quite like it."
Adam Pope, Leeds United commentator for BBC Radio Leeds, said: "The response not just from #lufc fans but from other clubs' supporters to the crest has been intense. Safe to say this has provoked a reaction!"
Within two hours of the new crest being revealed, almost 16,000 people had signed an online petition to have the the badge changed.
This is not the first time fans have reacted angrily to a change of crest - in 2013 Everton were forced to alter their redesign after fans complained about the removal of the club motto.