Wolves: Championship leaders follow Forest defeat with warm weather training trip
Last updated on .From the section Wolves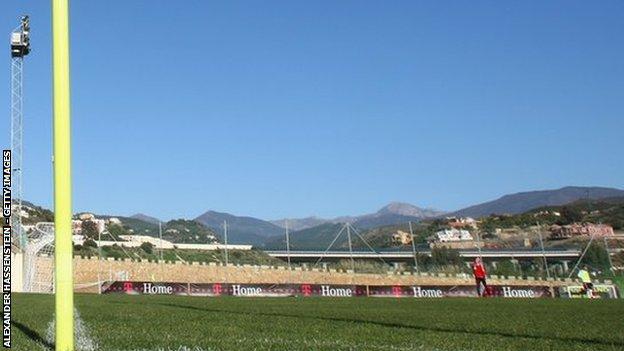 Championship leaders Wolves are hoping to bounce back from Saturday's home defeat by Nottingham Forest on a week's warm weather training in Spain.
Wolves' pre-planned trip to Marbella was set up by head coach Nuno Espirito Santo, who insisted: "We need vitamin D. We need the sun."
But captain Conor Coady told BBC WM that is also a chance to work on what went wrong against Forest on Saturday.
"We'll go away and the boys can rest their legs," said Coady.
"But the main thing is not the rest. We'll go away, listen to the manager and learn where we've gone wrong.
"We've not had many like that this season. We've set standards we want to keep to and we never kept to them."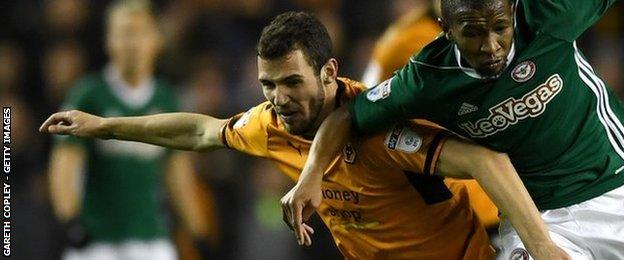 Wolves' drop in goals
Wolves' first defeat in 14 league games was only their fourth in 28 Championship matches, but they still lead second-placed Derby by nine points, with an 11-point gap to third-placed Cardiff.

Including the two FA Cup ties against Swansea City, they have scored just once in their past four games.

After reaching the end of November averaging more than two goals per game, Nuno's men have averaged just one goal per game in their past 11 matches.

That run began with a 1-0 win over Birmingham City at St Andrew's, in which Leo Bonatini got the winner, but Wolves' 12-goal top scorer has not scored since.
Rest and Vitamin D
Nuno's plan to rest tired legs involves travelling straight from Spain to Suffolk for Saturday's league match at Ipswich Town.
"The Championship is relentless and going from Saturday to Saturday without a game is a chance to rest," said Coady. "But we'll be ready for next week against Ipswich."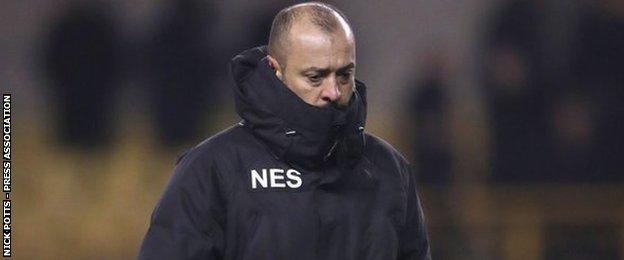 Nuno added: "I am responsible maybe for not giving the confidence, for not telling the boys we still have a long way to go.
"Nobody can relax here. We were not as good as we should have been. Bad things, bad performance, then comes a bad result.
"It was a decision that we made to go to a camp and work in a different environment," he continued. "One of the issues is the weather. We need vitamin D, we need the sun. We need to work in an environment with better weather conditions.
"The other point is that we're going to stay together for more time, we're going to spend 24 hours a day with each other, only us. It's a full week, 24 hours a day, seven days a week so I think it will be very good for us and positive."