Rangers: Jimmy Nicholl keen to pass on experience after return to club
Last updated on .From the section Rangers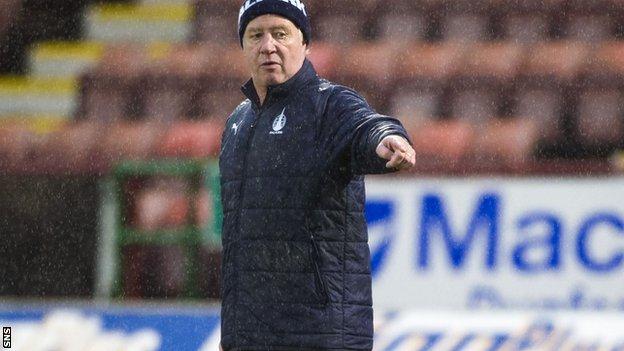 Rangers assistant manager Jimmy Nicholl says he can help the Ibrox players by passing on his experience of 43 years in football.
The 61-year-old returned for a third spell at the club as assistant to manager Graeme Murty.
"Experience is when you've been in loads of different situations with players and ups and downs with clubs," Nicholl told Rangers TV.
"You can go, 'this happened five years ago and this is how we handled it'."
Nicholl spent two spells at Ibrox as a player in the 1980s - signed first by John Greig on loan and then again by Graeme Souness - and was assistant manager to Paul Hartley at Falkirk when Murty offered him the opportunity to return.
The Northern Ireland assistant manager was surprised to receive the call, but is determined to provide the best of the knowledge and experience he has gathered across a career as a player, manager and assistant.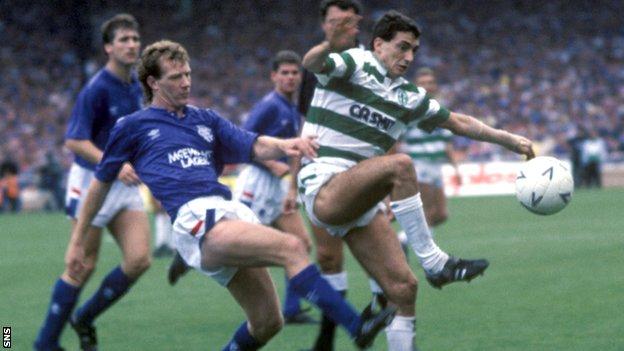 "The biggest thing is with the players," Nicholl said.
"I can tell the players that 35 years ago I was playing in front of 10,000 or 11,000 at Ibrox and Aberdeen and Dundee United were winning everything and Rangers were sitting third, fourth or fifth in the league.
"They have to appreciate there are 50,000 at Ibrox every second week and you go away from home and there are 5,000 or 10,000 - you can't get away from it.
"It is how you handle it and you have got to enjoy it. Don't wait until you are not here to appreciate what you had.
"You've got to instil that in them because anybody that has an opportunity to work here, play here, they have to grasp the opportunity.
"It doesn't matter if you are a player, a coach or a manager, you've got to work hard and you've got to have that willingness to work hard.
"You can't just say, 'I'm at a big club with a big salary', it goes beyond that. You've got to think that you want to achieve something now."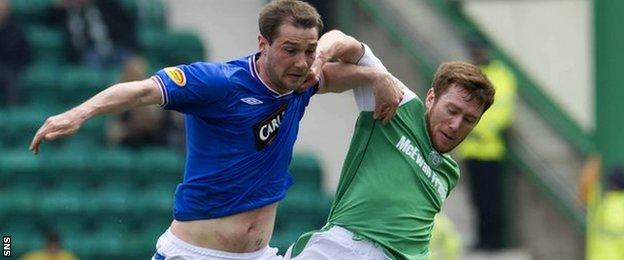 Nicholl says the offer to return to Rangers "came out of the blue", and admits that working day-to-day with Hartley at Falkirk had emphasised how much he missed the regular coaching involvement with players.
"I never saw 7 o'clock in the morning for three years until Paul Hartley said, 'If I get the Falkirk job will you come in with me?' He gets the job, I go in and then my whole life stage just changes," he said.
"It's only when you go back into the full-time stuff, that you say, 'Jeez I missed it'. You think, 'right, this is what it is all about'.
"The satisfaction you get is the fact that the manager and people think you have got something to offer and that's a big thing. I'll do my best to offer whatever I can in terms of knowledge and experience."
Rangers have also appointed former players Kevin Thomson and Gregory Vignal to academy coaching roles, while former Aston Villa youth coach and Wolves first-team coach Stuart Taylor joins until the end of the season to assist the development squad while Murty is in charge of the senior side.