Lewis Morgan: Celtic move is no gamble for St Mirren winger - Alex Rae

By Martin Dowden
BBC Scotland
Last updated on .From the section Celtic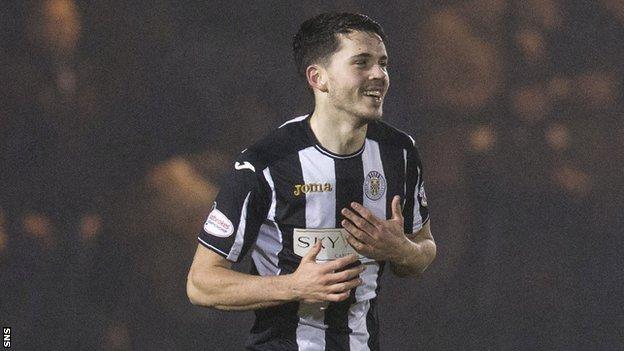 Former St Mirren boss Alex Rae believes Lewis Morgan's proposed transfer to Celtic is not a risk for the player.
Morgan, 21, is expected to sign in a £300,000 deal before being loaned back to Saints until the end of the season.
The winger faces strong competition to make an impact at Celtic but Rae insists he has the talent and character to make an impression.
"When a team like Celtic comes in you have to take that opportunity," Rae told BBC Scotland.
"At some point you have to take a leap.
"I don't think it's a gamble at all. As a footballer you make a decision and you always hope it comes out for the best.
"He's only 21 at the moment. His best years are well and truly ahead of him.
"Even if it didn't quite materialise, the experience would make him because he's gone there and he'd know what the mentality is.
"This boy will actually be looking at this and saying to himself 'I'm going to go there and make an impact.'"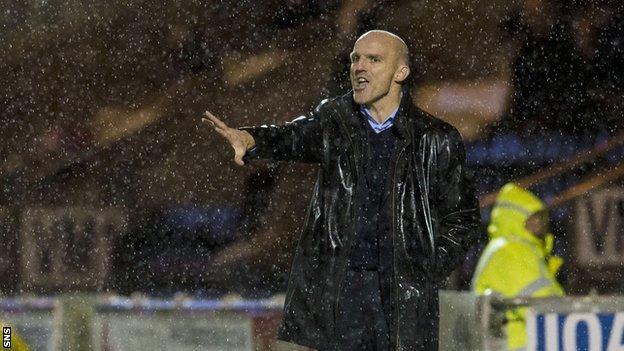 Rae agreed a two-year contract extension to keep Morgan at St Mirren in 2016, having been impressed by the winger's talent and drive to recover from injury shortly after Rae's arrival.
"A lot of people would just feel sorry for themselves but what he did was get into the gymnasium," he said.
"He recognised that if he bulked up a little, it would give him more power.
"From that point, the boy's just been on a fantastic trajectory which has allowed him to probably be one of the best players, if not the best player, in the Championship."
Morgan, who made his first-team debut in a Premiership match against Celtic in 2014, was released by Rangers as a youth before joining St Mirren, a rejection Rae believes may have aided his development.
"I was let go as a youth at Rangers," he explained. "I got let go when I was 17 and went back when I was 34. It's about how you react to these setbacks. He's reacted in a manner which you would suggest is really positive.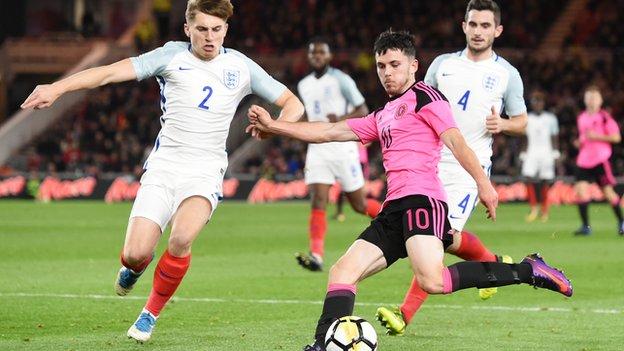 "I watched him play against England (Under-21s) recently and he was the best player on the park. He was outstanding in the second half. I thought there would have been a lot of interest from down south due to the fact that he made such an impact.
"There's plenty more development in the guy. There's a risk going to any club. With his attitude he can go very far.
"For £300,000 it's actually a snip with the finances that Celtic have.
"I'm sure Brendan Rodgers will feel as if he can take him to that next level. When you look at some of the players he's done that with at Celtic so far, then Lewis Morgan will believe he can do that as well."