Nile Ranger: Southend United terminate striker's deal for disciplinary reasons
Last updated on .From the section Southend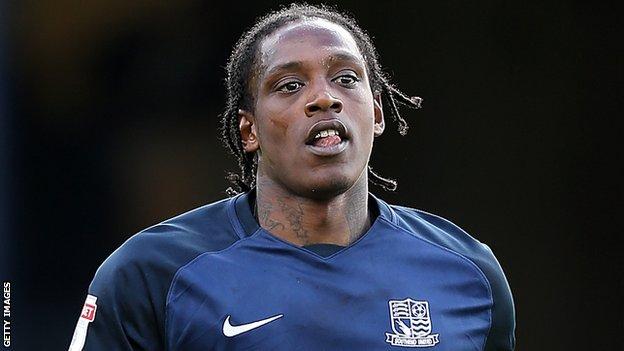 Southend United have terminated the contract of striker Nile Ranger because of "reoccurring disciplinary issues".
The League One club say the decision was made following a meeting with the ex-Newcastle player, 26, on Wednesday.
Ranger came out of prison in August after serving 10 weeks for online banking fraud, and was dropped for a game in November for bad timekeeping.
"The club has terminated the player's contract in accordance with the terms of the agreement," a statement said.
"This decision was taken following reoccurring disciplinary issues, including timekeeping, which undermine both the unity of the group and the management.
"In many ways it is regrettable, having worked closely with Nile over the past 18 months.
"However, the interests of the club are paramount and the board will never allow those objectives to be undermined."
After being sentenced to eight months in prison in May, Southend chairman Ron Martin said they would consider Ranger's future.
However, the forward returned to the Essex club - missing an evening game in September because of a curfew on his electronic tag - and scored twice in 21 appearances this season.