Tammy Abraham's brother Timmy signs first pro contract
Last updated on .From the section Football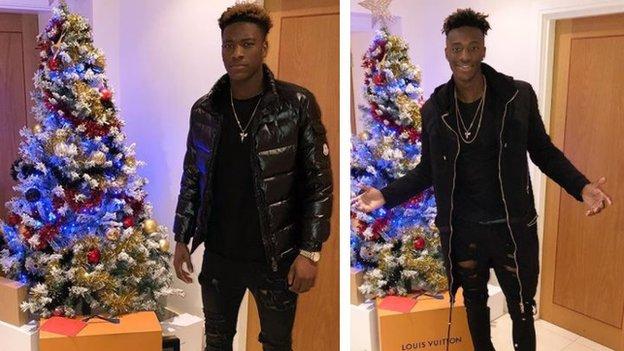 You know those families who are all massive high achievers?
The ones who send a family newsletter with the Christmas card? Yes, them.
Well, we reckon the Abrahams are one of them.
In 2017, Tammy, 20, signed a five-year deal at Chelsea, (currently on loan at Swansea), reached the semi-final of the under 21's Euros and made his debut for the England senior team against Germany.
And now, younger brother Timmy has signed his first professional contract at Championship side Fulham having only just turned 17.
"It's a very good feeling. Every young player wants to get to this point where they become a professional" said Timmy.