Hampden loss would leave Scottish football at Old Firm's mercy, SFA warned
By Clive Lindsay
BBC Sport Scotland
Last updated on .From the section Queens Park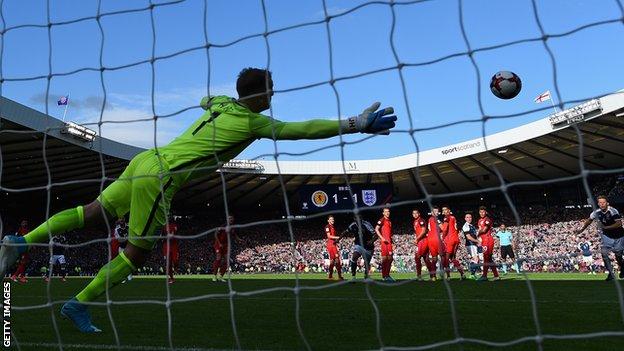 Ditching Hampden Park as its national stadium would leave the Scottish FA at the mercy of those renting out their grounds, it has been warned.
The governing body is considering its options as its 20-year lease with owners Queen's Park ends in 2020.
Rangers' Ibrox Stadium, Celtic Park and Murrayfield are among the alternatives.
"If they move out of Hampden, the SFA are in danger of leaving themselves hostages to Rangers and Celtic," said Queen's Park president Alan Hutchison.
"And that, as well as losing the neutrality, to me means it's a no brainer - Scotland needs a national stadium.
"Because we are so polarised in this country and because two big clubs dwarf the rest of them then you lose that neutrality.
"We continue to be able to play our first-team games on the big park, but we don't pay our players and if the SFA give money to Rangers or Celtic then they are arguably giving them a sporting advantage over the rest of Scottish football."
The SFA board is due to meet in late January to consider its findings and, although no final decision is expected at that stage, it will shape Hampden's future.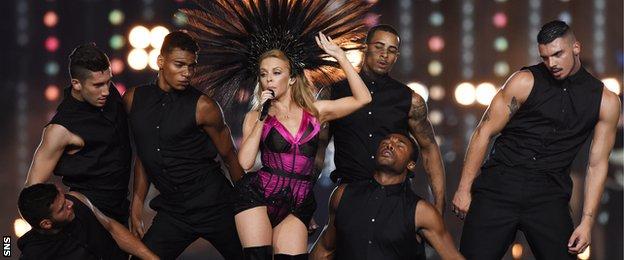 In addition to the Old Firm, Scottish Rugby has given a presentation about what it can offer at its own national stadium in Edinburgh.
But Hutchison thinks it would be better if money generated from hosting international games and high-profile cup games stayed in football.
At present, the SFA pays an annual rental of £800,000 for Hampden, but the amateur club's president stresses that most of that goes to the governing body's Hampden Park Ltd subsidiary, which also keeps the proceeds from major events hosted at the stadium.
While the club and the SFA prefer to keep the exact figures confidential, it is believed about £300,000 goes to Queen's Park.
"I would have thought that there wouldn't be a lot of support for Scottish football giving money to Scottish Rugby," Hutchison told BBC Scotland.
"There is a danger that, if you take the games to Celtic Park, or Ibrox, or even Murrayfield, and in five years time Hampden is not there, what are Celtic, Rangers or Scottish Rugby going to do when it comes to review the rent?"
Hampden landmarks
1873:
Queen's Park move from original Queen's Park Recreation Ground at Crosshill to first Hampden Park on site of present Hampden Bowling Club, near Hampden Terrace, at junction of Queen's Drive and Cathcart Road.
1884:
Second Hampden opens and later became home of the now defunct Third Lanark, who renamed it after their previous ground, Cathkin Park.
1903:
Third Hampden, built on farmland at Mount Florida, opens and, with a capacity of more than 100,000, is the largest stadium in the world until Maracana opens in Rio de Janeiro in 1950
1927 and 1937:
Further expansions result in capacity reaching a peak of 150,000
1937:
European record for an international match established as 149,415 watch Scotland host England
1960:
Hosts Real Madrid's famous 7-3 European Cup final win over Eintracht Frankfurt. Goes on to host European Cup-Winners' Cup finals in 1962 and 1966, 1976 European Cup final between Bayern Munich and St Etienne, the 2002 Champions League final between Real Madrid and Bayer Leverkusen and the 2007 Uefa Cup final.
1999:
Hampden renovation completed. New capacity of 52,000
2014:
Temporarily converted to athletics stadium for Commonwealth Games
Critics of Hampden suggest that Scotland should follow the example of other countries that take big games on tour around their shores.
"If you look at the model, say in Germany or Spain, they have a larger number of suitable grounds scattered throughout the country that they can take internationals and cup finals to," Hutchison said.
"So, arguably, these countries don't need a national stadium.
"If you exclude Murrayfield from the issue, it only leaves you Ibrox and Celtic Park, only one of which, Ibrox, has Fifa elite status."
Hampden also has such an accolade, but the "many millions of pounds" SFA chief executive Stewart Regan claims will be needed to maintain Hampden is one of the reasons the SFA is looking at other venues.
Hutchison says the League One club have had indications of support from the likes of Glasgow Council leader Susan Aitken.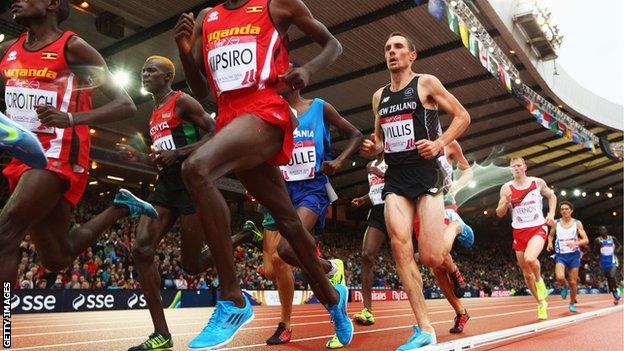 "We have been discussing these issues with the politicians at the city council, Scottish government level and UK government level and they are taking an interest, but at the moment that's all it is," he said.
"Being supportive is not the same as supporting it if serious issues come up and, in our initial discussions with the council and the government, indications are that there is no money."
However, Hutchison points out that the politicians, like Queen's Park, can only react once the SFA makes clear its preferred course of action.
"Hampden is a big asset for the city and the country," he said. "The Commonwealth Games, internationals, cup finals, concerts, they bring a lot of money into the area and into the country.
"They couldn't have had the Commonwealth Games in 2014 if they didn't have Hampden because there was no other stadium of that shape that could have accommodated it.
"So the politicians recognise the advantage to the community and the country of having Hampden where it is as a viable, operating stadium."
Regan has insisted that it will be a purely business decision that will not take into account the history behind Hampden, which has been the home of Scottish football for 115 years.
Hutchison points out that, if the SFA decided against retaining Hampden as the national stadium, it would not only lose it as a source of revenue for hosting various events but would presumably have to meet the cost of moving its offices and renting new accommodation.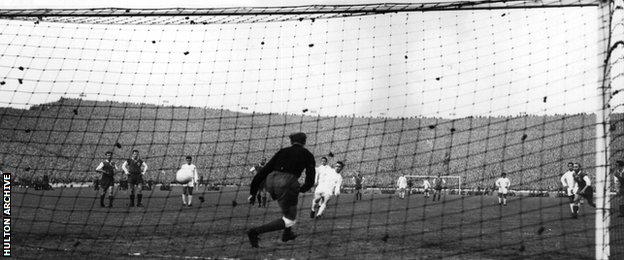 "It will come down to finances," he said of the SFA's possible conclusions. "But I don't think they will be able to totally ignore the history and the emotions as well."
Hutchison recognises that Hampden has its critics but was not too disheartened by a Scottish Football Supporters Association poll suggesting that only 15% wanted to retain it as the national stadium.
"I didn't put a lot of weight on that particular poll," he said. "It was a sample of only 3,000 people and I don't know how many of them regularly attend internationals at Hampden or elsewhere.
"The headline figure was disappointing, but I don't really think that, in the grand scheme of things, it holds a lot of weight.
"I would hope the SFA have enough people sensible enough not to be adversely influenced by a small, non-objective poll like the one that was published."