St Mirren's Lewis Morgan set to join Celtic, and immediately return on loan
Last updated on .From the section Scottish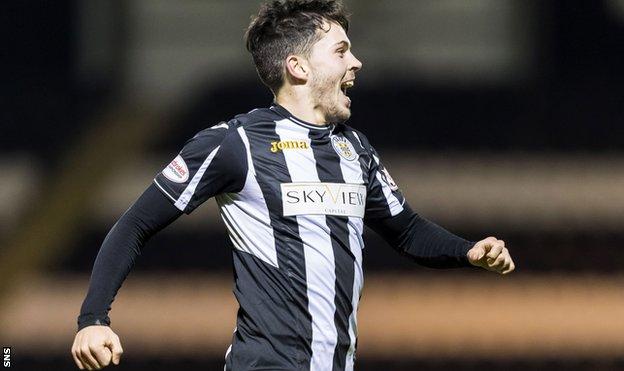 St Mirren manager Jack Ross says there will be clarity about Lewis Morgan's future in the next week, with the winger expected to join Celtic.
The fee for the Scotland under-21 international will be around £300,000, with Morgan likely to remain on loan to the Championship club this season.
"He's had a big decision to make, in terms of potential suitors," Jack said.
"There will be announcement or final confirmation of his decision within the next seven days."
Morgan is out of contract in the summer, but the player and the club have been keen to agree a deal during the January transfer window.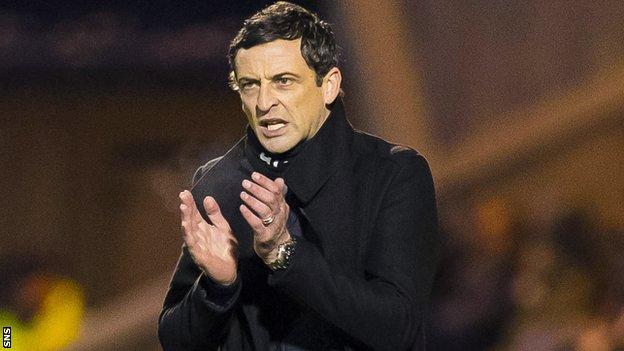 The 21 year old has been the subject of interest from various clubs, but is thought to be keen to work with Celtic manager Brendan Rodgers.
"Lewis could have allowed his contract to run down, but he's handled [the situation] very well, and when he gets the opportunity to progress his career he's more than capable of dealing with it," Ross said.
"Unless something really dramatic changes, that will remain the situation [that he stays at St Mirren on loan this season].
"I have to credit my chairman and board for that, because I was quite strong as the manager that I wanted him to remain until the end of the season because he's such an important player. They could have overruled me and perhaps increased the money they receive for him. But they have been very supportive.
"It was always a prerequisite that he come back and play for us, and Lewis has been quite strong on that as well because he's grateful to St Mirren for giving him the opportunity after he left Rangers and he would like to finish his time with us by achieving success."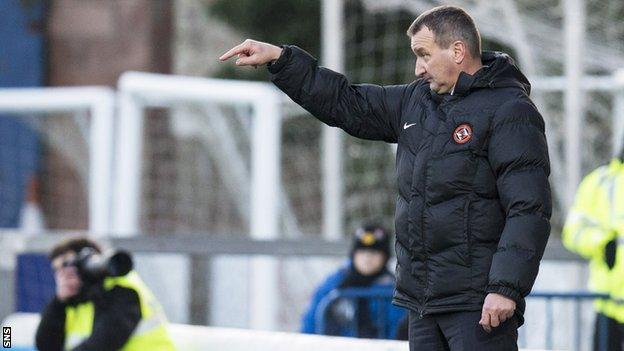 St Mirren currently top the Championship by two points from Dundee United, with the two sides meeting in Paisley on Friday night.
The progress of Ross's side has been built on encouraging the players and staff to set targets for each quarter of the season.
"We sat down at the beginning of every quarter, the whole staff, including kit man and physio, we break off into groups and the only one who isn't involved is me," said Ross, who hopes to strengthen his side during the January transfer window.
"They look at a points totals, clean sheets, goals scored, goals against, and then we agree on targets for the quarter. For the first two quarters, we've not been far off.
"We've set them again for this quarter, and we keep them in house, but it allows the players to have something tangible to aim for. We ask them to be realistic, but they've set their ambitions high, and so far they've managed to achieve them."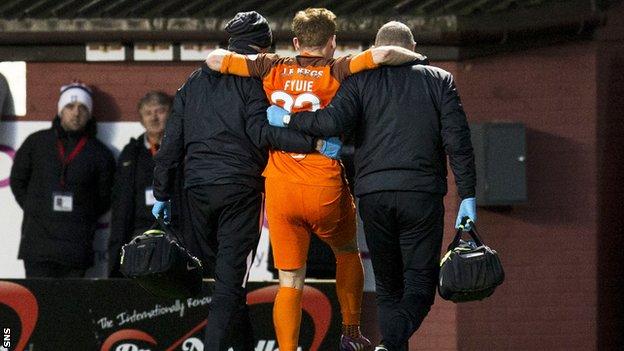 Dundee United manager Csaba Laszlo says it is too early to describe the game in Paisley as a title decider, even if there is an opportunity to move top with a victory.
"St Mirren are a surprising team, because nobody had really concretely in their mind St Mirren would challenge for this Championship, but this is fact and you have to respect it," said Laszlo, who has lost midfielder Fraser Fyvie for the rest of the season due to injury.
"This season is like a marathon, you have a lot of games. After this game, it's not a decision of who will be the champion, but every victory, every point can help you. For this reason, it is very important to try to collect the points."