'Video referees can reduce unfairness in match-changing situations'

By Tom English
BBC Scotland
Last updated on .From the section Scottish32
Steven McLean and his assistant referee Sean Carr must have winced when they saw the replay of the goal at Tynecastle on Wednesday night, the one they said wasn't a goal despite the ball being over the line from Oli Shaw's fine close-range shot.
In that moment, Neil Lennon, the Hibs head coach, turned to the new stand and held his hands about 18 inches apart to indicate how far over the line the ball had actually been. It wasn't as much as that, but the indisputable fact - clear to most in real time - was that the goal was good.
There isn't a professional league in the global game where the referees aren't scrutinised, and there can't be a country where those officials come out in credit once the analysis is done. Every nation thinks their own referees are the worst. They can't all be right.
In Scotland, the inspection seems particularly brutal. In recent weeks we've had Craig Thomson getting pelted with flak for giving Celtic a penalty in the League Cup final against Motherwell and we've had Bobby Madden's decision-making being branded "a joke" and "farcical" by the Hearts captain, Christophe Berra, after a game against Hamilton.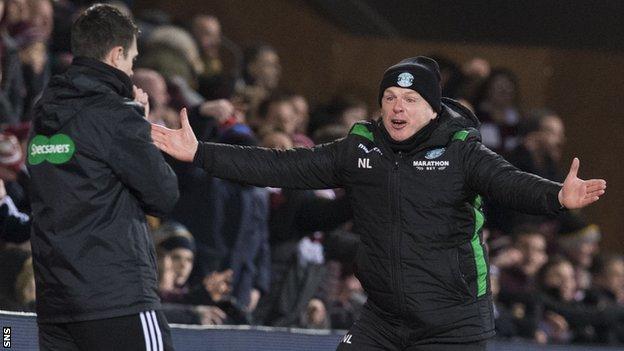 Kevin Clancy got it from Lennon (and many others) for failing to penalise Rangers' David Bates for handball in the penalty box. Clancy also failed to pick up a jersey tug down the other end that was also deserving of a penalty.
John Beaton got some stick from Lennon for not sending off Celtic's Dedryck Boyata in the 2-2 draw at Easter Road and Willie Collum? Well, bashing Collum has become a national football past-time. If you catalogued all the legitimate complaints about poor refereeing decisions over the course of an entire season then you'd need a massive ledger.
A week doesn't go by without one or more of them being accused of inconsistency, incompetence or worse. In the creation of conspiracy theories surrounding referees, Scottish football can go toe-to-toe with anybody. In that one area, the game here is truly world class.
Referees are no different to footballers or managers. They all make mistakes. Somehow we expect a higher standard from referees, but why should they be any different to everybody else out there?
A goalkeeper lets in a soft goal, a defender dives in for a daft penalty, a striker misses the penalty, a manager selects badly and then makes it worse with poor substitutions. Every Saturday is an error-fest, but we expect the refs to get the big calls right? You hope they do, but they're fallible, they make colossal mistakes. They're not alone.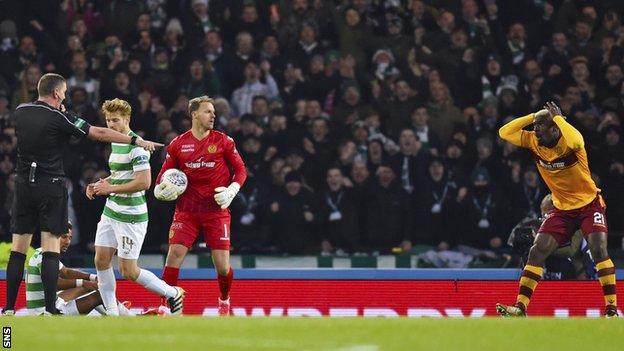 Of course, a player or a manager can lose his job if they keep making errors. Referees don't suffer the same sanction. Their punishment is nationwide ridicule. They get to keep their job, but getting called-out so publicly can't be pleasant. Who among us would volunteer to be a referee in Scotland?
After the error for Shaw's goal at Tynecastle the debate about goal-line technology and Video Assistant Referees (VARs) came to the fore again. This is what happens. There's a high-profile incident, there's a big reaction, there's a debate about technology and then everybody forgets about it and moves on until the next major blunder occurs. It's outrage on a loop.
You meet football fans all the time who want it all ways. They want referees to make better decisions, but they don't want them to get the technological tools that might help them get to that point.
When you say that a television match official might have ensured that a goal or a penalty or a red card was correctly given, or not given, they answer by saying that such a palaver would mess with the natural rhythm of a football match. No, they would rather an injustice was allowed to stand and a referee got hammered for it rather than trying to stop it happening in the first place.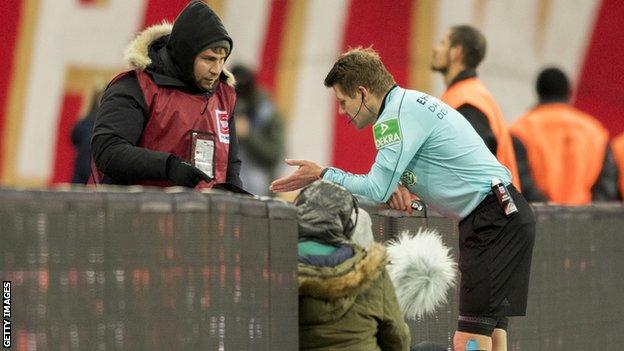 It begs the question - how serious is football about better decision-making? Let's take goal-line technology off the table. It's hideously expensive and isn't used often enough for it to be worthwhile. Scottish football couldn't afford it.
Video Assistants are being trialled in various countries. In Germany, the VARs for all Bundesliga games are based in a media centre in Cologne. There are television match officials in the top leagues in Italy, Portugal, America, Australia and South Korea. In Poland and Belgium they're used for just the most high-profile matches. In the Netherlands, the system is brought in for cup competitions.
Is it perfect? No. Does it eliminate human error? Of course not. For goals, penalties and potential red card incidents, the referee asks his VAR/TMO to take another look. If it's a clear decision - like the Oli Shaw effort - then the official delivers a clear message. If it's still a debate, the referee is left to go with his gut feeling. Video referees don't produce total accuracy, but they do reduce unfairness in match-changing situations.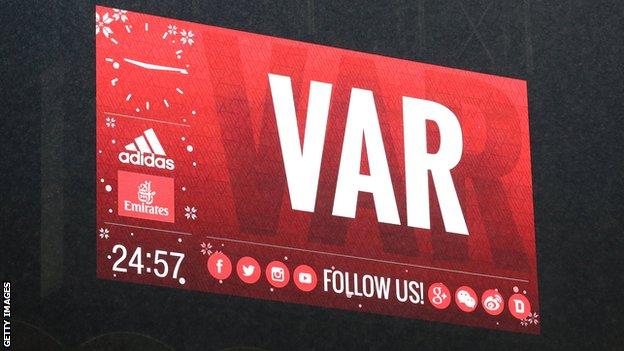 There are many arguments against it. Some understandable, some less so. It's been said that football cannot become like rugby, where fans wait about for interminable lengths of time for a referee to make a big call. The comparison is not really based on reality. It's true that in rugby some referees use the TMO as a crutch. It can render them wary of making any major decision without having a look at the replay first.
Rugby is a more complicated game to referee, though. Most TMO delays surround a try-scoring situation where many bodies obscure the view of the officials. Hence, the delay in trying to sort out whether a ball has been grounded properly or not. That complication does not exist in football.
It's not to say that there are no complications. There are. Things would need to trialled and tweaked. Maybe it wouldn't work and the whole idea would be binned, but how do we know if it's not given a chance?
Either that, or the mistakes and the referee-bashing carries on. Perhaps, when it comes down to it, too many people prefer railing about injustices more than trying to avoid the injustices in the first place.