Richie Wellens: Oldham boss calls 600-mile round trip to Plymouth 'ridiculous'
Last updated on .From the section Oldham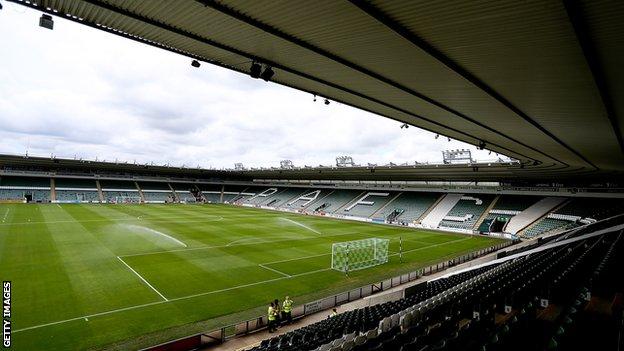 Oldham Athletic boss Richie Wellens says it is "ridiculous" that they face a 600-mile round trip to play Plymouth Argyle two days before Christmas.
The Latics will then travel back to Greater Manchester as they play Fleetwood Town at home on Boxing Day.
"We're away from home and we want as many of our fans there as possible," Wellens told BBC Radio Manchester.
"Unfortunately some won't make it because of the time of year, the cost and the distance they have to travel."
"It's ridiculous, at Christmas people will be having to finish work on Friday and they want to go and watch their local football team play."
Wellens says his side will train on Saturday morning before taking a short flight to Exeter from Manchester Airport.
"It is a 40-minute journey, which is obviously nowhere near as bad as what it would have been if we had to drive down the day before," he added.
"We'll drive back after the game because there's no flights home and then we'll just try and prepare after that as best as we can for Fleetwood."
Plymouth will face MK Dons on Boxing Day before a long trip to Blackpool on 30 December and a home fixture against Walsall on New Year's Day.
"In the Premier League, maybe the supporters aren't the most important thing anymore because they have got the television money," Wellens continued.
"Financially those clubs can do whatever they want but our club is built on our supporter base and getting the fans in through the turnstiles."