Scots face tougher challenge after Champions League changes

By Alasdair Lamont
BBC Scotland
Last updated on .From the section Celtic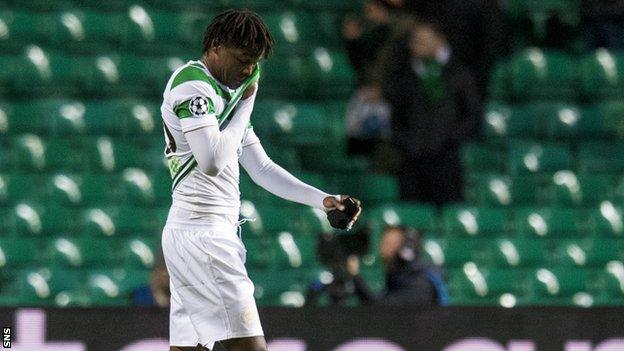 Celtic's Champions League campaign came to an end last week, with their group-stage performance stirring debate over the parameters of success.
Group B also laid bare the difference between Europe's haves and have-nots, with the uber-rich PSG and German giants Bayern finishing 12 points better off than the relatively impoverished Celtic and Anderlecht.
As manager Brendan Rodgers pointed out on Friday, though, Celtic were the only side who qualified via the "champions' route" to finish any better than bottom of their group.
Indeed, they were the only one to register a victory, although Slovenia's Maribor did accumulate the same points tally courtesy of three draws.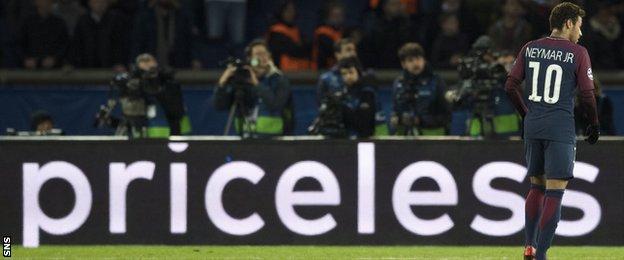 Qarabag and APOEL managed just two points in finishing bottom of their groups, while Olympiacos recorded a solitary point.
The bad news for Celtic is that even reaching the group stage is about to get that bit harder.
What's changing?
From next season, the champions of Scotland will enter qualifying in the first round, meaning they will have to come through four qualifiers just to get to the group stage.
That's a round earlier than Celtic have had to play in recent seasons and, although Rodgers' side, assuming they win the Scottish Premiership, are likely to be seeded throughout qualifying, it is another obstacle in the way of Champions League lucre.
This is all about accommodating the biggest and richest clubs in Europe's most powerful leagues.
Four teams from Spain, Germany, England and Italy will each qualify automatically for the group stage.
France and Russia will have two representatives apiece while the champions of Portugal, Ukraine, Belgium and Turkey also go straight into the competition proper.
That leaves the champions of the remaining European leagues battling it out to join them.
Brendan Rodgers' view
"Football's changing," said Celtic and former Liverpool manager Rodgers. "It's very much financial and there'll always be ways to get the so-called better leagues with more teams in there.
"That will always mean clubs like ourselves have to go down this champions' route.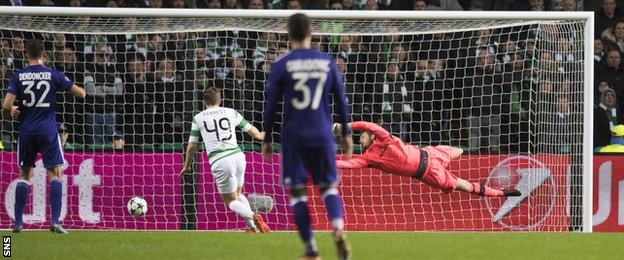 "It becomes harder next year, but we always have to try to find a way to get there.
"It's never easy. You're playing teams like Rosenborg and Astana - difficult games - but you have to find a way and we've done that the last couple of years."
Champions' route challenge
The reality is that clubs progressing through the champions' route rarely make a successful impact on the group stage.
This season is the ninth since it was introduced and, in that time, Celtic are one of only four teams (and the most recent in 2012-13) to make it to the last 16.
APOEL won their group the year before, while Copenhagen and Olympiacos are the only others to have progressed.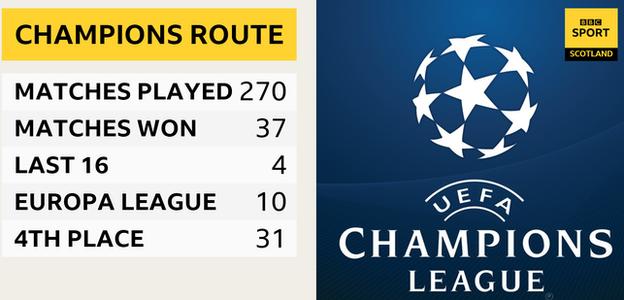 Celtic's qualification for the Europa League was only the 10th time that had been achieved.
To illustrate more starkly the challenge for the teams emerging via the champions' route, on 31 occasions those clubs have finished bottom of the group, with 21 of those failing to record a single victory.
Of the 270 group matches played by those qualifying through the champions' route, only 37 wins have been recorded.
"Year on year, it's getting more difficult to qualify and when you're in there," added Rodgers. "The financial gaps are increasing every season."