Shaun Harvey: EFL clubs 'leading the way' with extension of so-called 'Rooney Rule'
Last updated on .From the section Football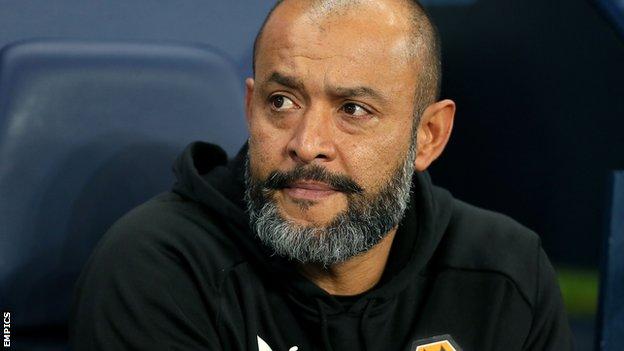 English Football League clubs are "leading the way" to address the under-representation of Black, Asian and Minority Ethnic (BAME) coaches, says EFL chief executive Shaun Harvey.
A pilot of the so-called 'Rooney Rule' will extend to all first-team vacancies at EFL clubs from 1 January for 18 months, the EFL confirmed on Thursday.
Clubs will interview one or more BAME coach during any recruitment process.
The Voluntary Recruitment Code was trialled at 10 EFL sides last season.
However, teams will still be able to make an appointment without holding interviews.
"We acknowledge that some would like to see us go further and move faster, but the priority, at this time, has to be to understand whether a code of this type is capable of delivering the positive results that everyone in the game is seeking," Harvey said.
"By supporting the extension of our positive action measures, EFL clubs are leading the way to address the under representation of BAME managers and coaches in professional football.
"Having operated such measures in both academy and first-team football over a whole season, we believe that this approach has the potential to deliver the right outcomes if operated by all clubs over a period of time."
BAME coaches in the EFL

Position

Coach (club)

First-team boss

Nuno Espirito Santo (Wolves), Keith Curle (Carlisle), Jimmy Floyd Hasselbaink (Northampton), Jack Lester (Chesterfield).

First-team assistant / coach

Terry Connor (Ipswich), Curtis Fleming (QPR), Chris Allen (Oxford United), Said Bakkati (Reading)

Under-21 / Under-23 squad lead coach

Jason Euell (Charlton), Paul Hall (QPR)

Under-18 squad lead coach

Paul Furlong (QPR), Michael Gilkes (Reading)

Youth academy director

Jon de Souza (Colchester), Sevvy Aslam (Port Vale) Antoine Thompson (Cheltenham Town)
EFL clubs have applied the code to academy coaching vacancies since June 2016.
That resulted in BAME candidates having a 52% chance of being offered an interview compared to 18% for all applicants, while 11 BAME coaches were successfully appointed.
The Sports People's Think Tank's (SPTT) annual report said on 30 November that progress since 2014 in English football has been "minimal" for BAME candidates.
The report found that 22 of 482 roles - when looking at six positions ranging from first-team manager to lead coach of the under-18s - were held by coaches from BAME backgrounds, across England's top four leagues.
The numbers were based on the situation at the start of September, which was before the appointments of Jimmy Floyd Hasselbaink at Northampton Town and Jack Lester at Chesterfield.