Sierra Leone coach John Keister defends national team training sessions
By Mohamed Fajah Barrie
BBC Sport, Freetown
Last updated on .From the section African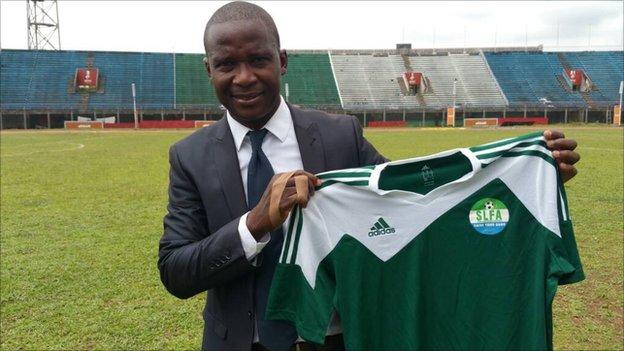 Sierra Leone coach John Keister has had to defend holding national team training this week.
The sessions, which included USA-based striker Kei Kamara, went ahead despite questions over the coach's reinstatement by a non-Fifa recognised Sierra Leone Football Association (SLFA).
The same SLFA committee invited players to train with Keister to prepare for an Africa Cup of Nations qualifier against Ethiopia, unaware the game had been moved from March to September..
The second round of 2019 qualifiers were moved by the Confederation of African Football (Caf) in order to help the continent's World Cup-bound teams
"I wasn't really aware of the change of dates in the qualifiers, but prior to the change we already wanted to do training around the festive season," the 47-year-old coach told BBC Sport.
"I don't feel embarrassed about it. That date is a Fifa calendar date and we might have a friendly international game on that date."
"Most of our foreign players normally come to Freetown this time on holiday.
"So it's a good time for both the foreign and home based players to come together and work around lots of stuff in training that we don't normally have enough time for during the international calendar period."
"We'll continue to have training sessions because there's no league to keep the home based players fit and competitive.
"There is so much work we have to do with these local based players. It's doesn't happen within two to three months, it'll take us between six to 12 months to get them to the level we want them to be."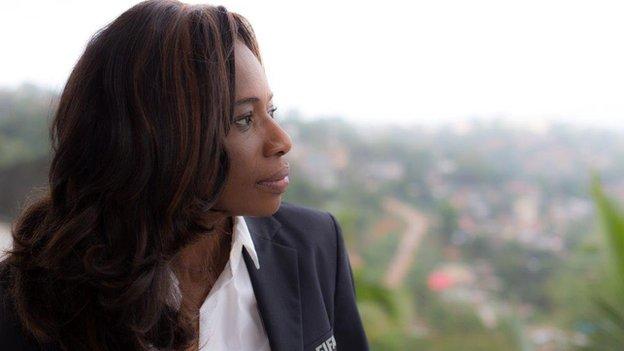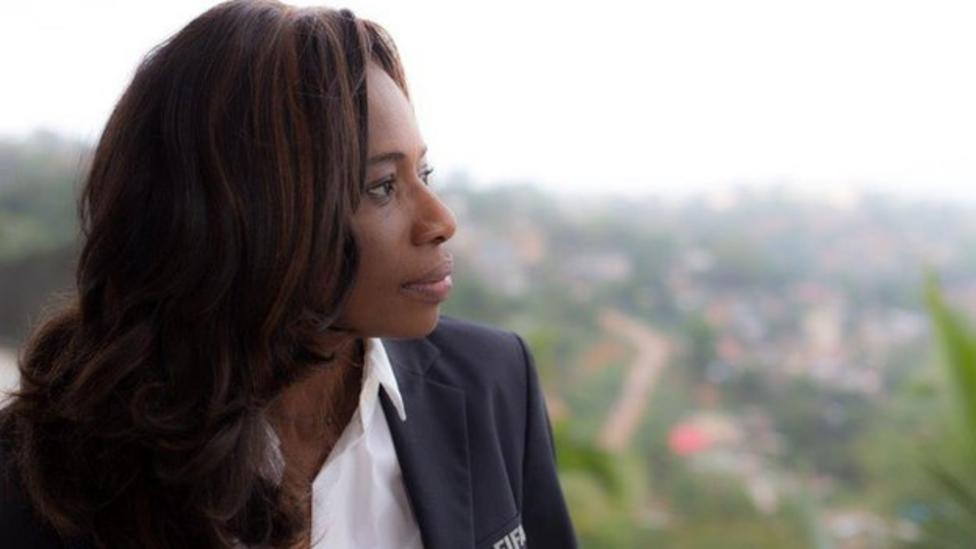 Both Fifa and Caf still recognise Isha Johansen as SLFA president and Chris Kamara as its general secretary hence official communications are sent to them.
Johansen and Kamara were set aside by an SLFA committee lead by Brima Mazola Kamara, who assumed the role of president, while they are investigated by the country's Anti-Corruption Commission (ACC).
Keister himself was suspended indefinitely by Johansen's SLFA, in August, following the leak of an audio conversation where he is accused of bringing the SLFA 'into disrepute.'
The former Sierra Leone international was reinstated by Brima Kamara's committee last week.
Keister insists he is unconcerned by the fact that the Fifa-recognised SLFA was not involved in the lifting of his ban.
"It's doesn't bother me, I'm not worried about it. I am worried about trying to help the boys develop, I worry about what difference I can make to the team," he said.
"I'm in Sierra Leone for football and that's what matters for me. I'll make my little contributions in which ever way I can do it. I just want to concentrate to do my best."
"I'm a coach with so many options as I'm capable to work outside Sierra Leone."
Sierra Leone began their 2019 campaign with a 2-1 win over Kenya in Group F, they are behind leaders Ghana, who thrashed Kenya 5-0, on goal difference.