Swansea & Bournemouth give transgender and non-binary supporters a gender-neutral option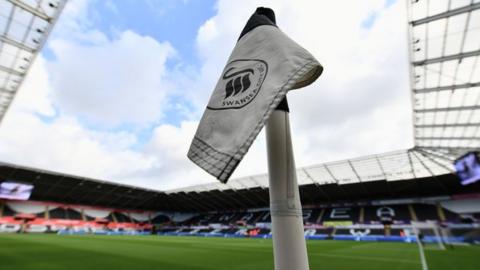 Swansea and Bournemouth are giving fans who do not identify as male or female the choice to opt for a gender-neutral 'Mx' prefix when being addressed.
The move coincides with a campaign to promote lesbian, gay, bisexual and transgender [LGBT] issues.
Many sports people will wear rainbow laces as part of the wider campaign this weekend, when the two sides meet.
The clubs will offer the Mx prefix to transgender and non-binary fans "across all major points of service".
They say they are the first to do so in the Premier League.
Swansea host Bournemouth at the Liberty Stadium on Saturday.
The Rainbow Laces initiative - run by LGBT campaign group Stonewall - aims to tackle homophobic, biphobic and transphobic attitudes in sport.
Swans' equality and diversity manager Lucy Norman said: "We're continually looking at ways to make our services more inclusive.
"Language plays a really important part in delivering this and ensuring that everyone feels welcome - regardless of age, gender or gender identity, sexuality or ethnicity."
Bournemouth general manager Liz Finney added: "We're pleased to have been able to work with Swansea City on realising this goal and making football a more inclusive environment to be enjoyed by everyone."