Darrell Clarke: Bristol Rovers' infrastructure '30 years behind the times', says manager
Last updated on .From the section Bristol Rovers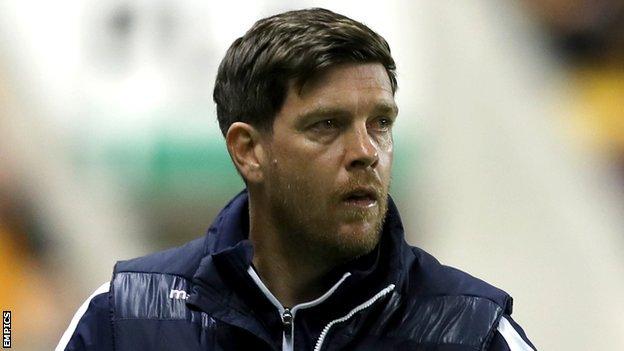 Bristol Rovers manager Darrell Clarke believes the club are being held back because their infrastructure is "30 years behind the times".
Rovers are 15th in League One, but have struggled with inconsistency following a 10th-place finish last season.
Clarke believes the fortunes of his side on the pitch need to be put in the context of the club's position off it.
"Certainly we have a top-six fan base, so the expectation is never going to go anywhere," he told BBC Radio Bristol.
"I've been preaching for a long while now - until this club gets a proper infrastructure, and the pressure is on to get that, it is difficult to keep moving forward and that's got to be the case.
"I put myself under intense pressure to get results and people should be under pressure to get things moving off the pitch because we're 30 years behind the times and I'm sick of saying it."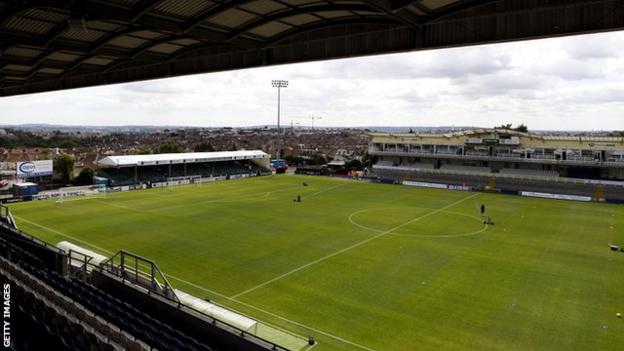 Rovers' owners, Dwane Sports Group, purchased 28 acres of land in Almondsbury in February to develop a new training ground.
Planning permission was sought from South Gloucestershire Council in the summer, but slow progress has meant chairman Steve Hamer's desire for it to be ready for 2018's pre-season training is in doubt.
Meanwhile, Rovers owner Wael al-Qadi confirmed in August that the club will look to develop the Memorial Stadium after plans to build a new stadium at the University of West of England fell through.
"For me, our supporters deserve first-class facilities off the pitch," Clarke added.
"We've got the Under-21s training on the council patch and we've got the youth team training on a facility that's under water now. We've got to pull it all together.
"You look at the clubs, even on our level in League One - Fleetwood have a £7m training complex and Bury are bottom of the table but train on Manchester City's old training ground.
"We've got to work hard - I know there is a lot of hard work [going on] in the background - but we've got to push even more to get these facilities spot on."