Why David Unsworth should get the Everton job - Phil Neville

By Phil Neville
MOTD2 pundit and former Everton captain
Last updated on .From the section Football

I would love to see David Unsworth get the Everton job on a permanent basis and it riles me when I see him described as not having enough experience.
Unsworth has done the hard yards as a coach and has done a fantastic job with the Everton Under-23 side, where he has done everything that was asked of him.
He won the Premier League 2 title with them last season and has also produced a lot of the young players that are now playing for the Everton first team.
The next step now is for him to go and do that at first-team level in the Premier League and hopefully that is at Everton, because it seems the perfect match.
Even if it is just until the end of the season, it would be a positive step.
If it is not at Everton, then Unsworth has to get that chance somewhere else - but where?
From an English coach's perspective, we are not getting opportunities. We are seen as second-class citizens at the moment, and that has got to change.
Unsworth understands the fabric of the club
Ultimately Unsworth will be judged on his results, but I saw an improvement in Everton's performance and attitude against Chelsea and Leicester which is an encouraging first step.
They are still missing a goal-scoring centre-forward, of course, but they showed far more of the attacking intent which is vital to their supporters.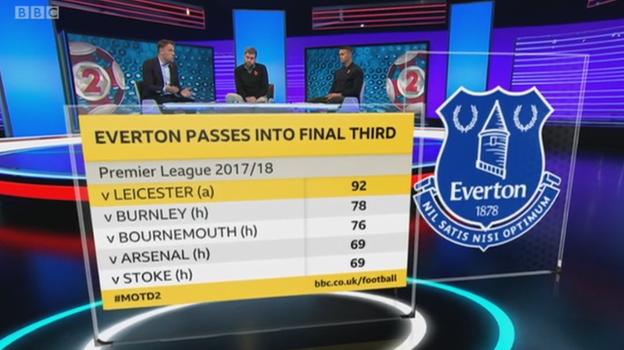 That is down to Unsworth. Because of his background at the club as a player and coach - he came through the youth system himself in the early 1990s - he understands the fabric of the club, and knows what Everton fans want to see.
I did not know this myself until I joined, but Everton is a unique club where as a player or manager, it is vital you understand the fans and the area you are working in. They are the people who make it, and it is not just a football club by name.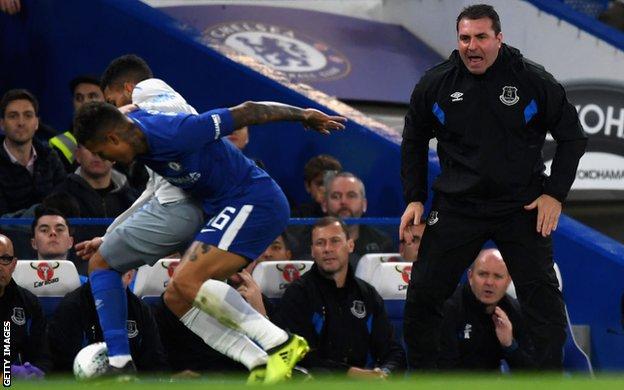 You need a certain character to be an Everton player and there is a certain style of football that you have to play as an Everton manager - the fans want to see goals, action and men going forward.
They do not want defensive-type performances and they do not want slow football. They want entertaining.
So, far from lacking experience, Unsworth knows more about the qualities that are required for the job than any of other candidates, apart from maybe David Moyes.
Unsworth gets Everton Football Club, which is something that maybe the previous manager did not do.
Watford game appears crucial for Unsworth future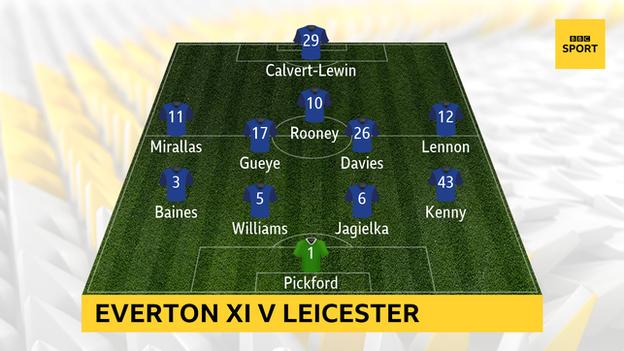 There is no time frame for Unsworth in his current role as caretaker manager but, realistically, he is probably halfway through a four-game audition for the job.
Following Ronald Koeman's sacking on 22 October, Unsworth took charge against Chelsea in the Carabao Cup on Wednesday, then against Leicester on Sunday.
Everton have two more games - away against Lyon in the Europa League on Thursday and then at home against Watford on Sunday - before the international break.
Then they will have 10 days without a game, which is when I would expect a permanent appointment to be made.
The only one of those four games to be at home is against the Hornets, and that is the one that is probably a must-win for Unsworth individually, when it comes to his own future.
This is a great opportunity for him and I already think he has made a difference to this Everton side, despite losing both his games so far.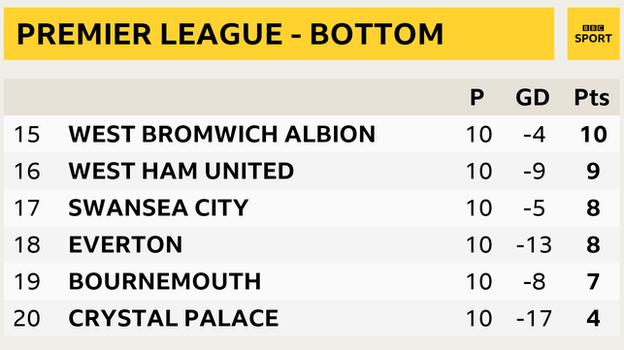 Sunday's defeat at Leicester was not a great result and Everton remain in the bottom three but it was still a display that Unsworth can be relatively pleased with, and there appeared to be a better balance to the team.
They still need to eradicate the goals they are conceding of course, but I think Unsworth deserves a proper chance to put things right.
Philip Neville was speaking to BBC Sport's Chris Bevan.