Wales plan November friendly against Mexico or United States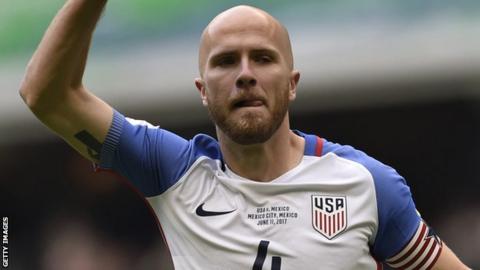 Wales are planning a home friendly in November, with Mexico and the United States among their potential opponents.
Wales' 2018 World Cup hopes were ended by Monday's defeat against the Republic of Ireland, whose win secured their place in the qualifying play-offs.
The friendly would take place when the play-offs are played in November.
Mexico qualified for the World Cup, while the United States missed out.
The European play-off first leg will take place on 9 and 11 November, with the second leg played between 12 and 14 November.
Wales manager Chris Coleman, whose contract expires in summer 2018, has said he will discuss his future with the Football Association of Wales, possibly before the friendly in November.