Premier League: Clubs 'risk bankruptcy' with promotion
Last updated on .From the section Football80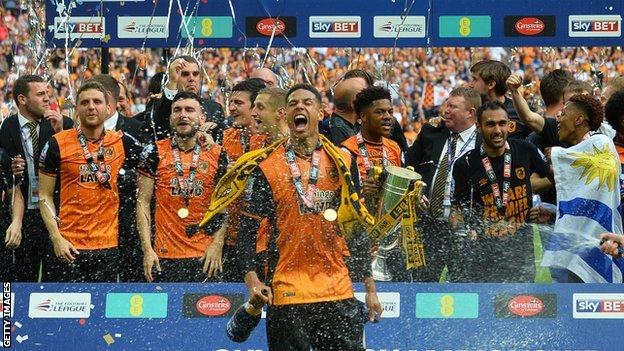 English Football League clubs risk bankruptcy by chasing promotion to the Premier League, financial experts say.
Between the 2008-09 and 2015-16 seasons, 19 clubs entered the top flight, and only one - Crystal Palace - avoided making a loss.
Average losses in their promotion seasons were more than £300,000 per week, financial data firm Vysyble said.
But the English Football League (EFL) said such reports "confuse the reality of the situation for supporters".
Most of the promoted clubs made money in their first Premier League season, but after four years just one in four was still in the black, according to Vysyble's report.
One in three was immediately relegated and two in three were down again within three years.
The report describes the "economic exhaustion" of trying to compete with the more established Premier League clubs.
Report co-author Roger Bell said many fans and owners of EFL clubs see promotion to the top flight as a "golden ticket to untold riches" but in reality trying to stay in the Premier League is "ultimately loss-making".
This "financial over-exertion" can lead to long-term problems, Bell continued, which cannot be solved by parachute payments to relegated sides, even though they can now total more than £90m.
"EFL clubs who spend beyond their means are, in fact, risking their futures by chasing a dream that is just that, a dream, and one that is actually more likely to end up as a financial nightmare," Bell added.
An EFL spokesman said it is "one of the most competitive competitions in world football" and is in a "strong financial position".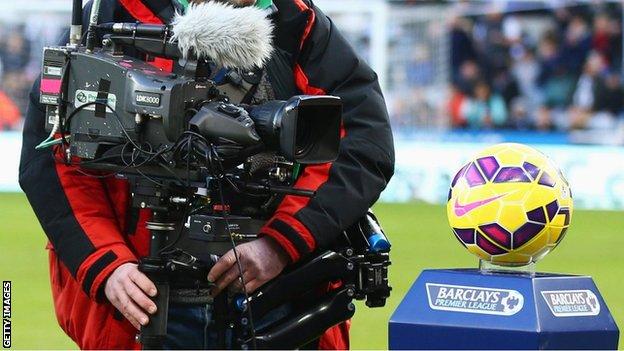 "Reports of this nature inflame the position and confuse the reality of the situation for supporters," he said.
Citing financial fair play rules introduced in 2012, the league's improved revenues, and solidarity payments from the Premier League, the EFL spokesman said no club had been through an insolvency process for several years.
He added football is a "competitive industry", where progress up the league pyramid is the main goal, but said the EFL's rules are under regular review as its clubs "clearly face different financial challenges to those in the Premier League".
The Premier League declined to comment on the report.
It is understood that some of the 19 promoted clubs would have broken even but for player bonuses triggered by those successes.
Bell believes his report has highlighted the risks associated with pushing too hard for promotion, particularly when the Premier League is split on how future broadcasting revenue is shared.
"Owners who accept the risk of relegation but also preserve the balance sheet face much better prospects if the club is indeed relegated, with Burnley, Norwich and Newcastle proving to be excellent examples," he said.