Premier League: 'Big Six' could still apply pressure for greater share of TV money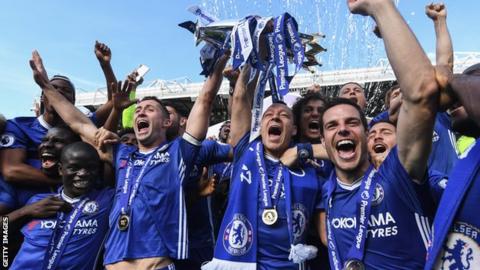 The six richest Premier League clubs do not believe their bid for a bigger slice of overseas TV money is over despite losing a ballot on the issue.
It had been thought no vote was taken on the proposal to divide 35% of the overseas pot based on league places, as chief executive Richard Scudamore knew there was little chance of it passing.
However, it is now understood Scudamore sought views from club representatives.
The actual numbers for and against were not announced.
It is understood, however, that the proposal, which was put to clubs at a meeting on 4 October, did not get the two-thirds majority required for it be carried.
The so-called 'Big Six' clubs - Manchester City, Manchester United, Tottenham, Arsenal, Liverpool and Chelsea - are known to be unhappy at the outcome and are considering their next move.
It has been suggested they may not comply with interview demands of overseas broadcasters, but this would put them at risk of being fined, with the money going back to the Premier League.
Scudamore will seek a compromise solution before another meeting in the next few weeks, when the same topic will be back on the agenda.
The £3bn overseas deal for 2016-19 generates £39m annually for each club - and for the previous 25 years there has been an equal sharing of international broadcasting income between the clubs.
Growth in the international rights fees