Billy Kee: Accrington Stanley striker does not like watching football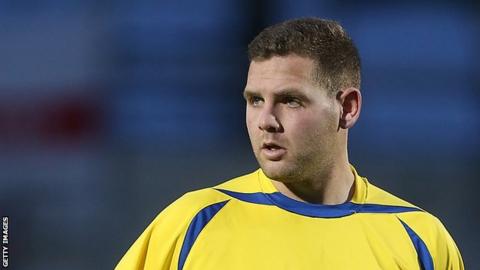 He loves scoring goals but hates watching football - Accrington striker Billy Kee has a different outlook on the game to many of his peers.
The 26-year-old is the joint top scorer in League Two this season, so you might think he enjoys watching a game or two.
But the former Burton forward, who has scored seven league goals so far this term, does not like watching football.
"In the last five weeks I've tried watching it more but it just winds me up," he told BBC Radio Lancashire.
"I'm not one to like football. I don't really enjoy it. It's strange, I love being around it and playing it but I don't really know why I don't enjoy it."
Kee has enjoyed a fantastic start to the season in front of goal with Accrington, but says there is more to life than football.
He continued: "It is strange and it is rewarding when you go out and win but at the end of the day, it's my job and it's better to have a job you enjoy than one you hate.
"Sometimes you have to take a step back and look at what you've got in life."