Paul Ogden quits Barrow head of football operations role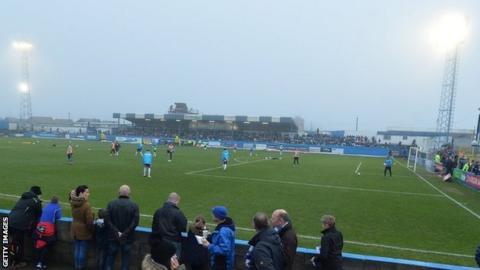 Barrow will be seeking for a new head of football, after the resignation of Paul Ogden for "personal reasons".
Ogden, who had also been chief scout at Holker Street, submitted his resignation to the club on Wednesday, that was subsequently accepted.
"Paul has recruited amazing players for the club and I hope I will be able to continue my relationship with him into the future," chairman Paul Casson said.
"His knowledge of the game has been instrumental to our success."
The Barrow-born businessman added: "However, it is now time to look forward and recruit a new Head of Football who can take the footballing side to the next level."