Plymouth Argyle: Gregg Wylde aims to keep place after second successive start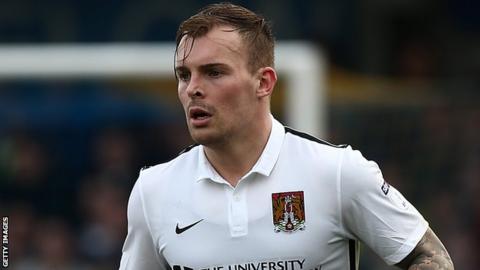 Plymouth Argyle winger Gregg Wylde is looking to keep his place in the side after their EFL Trophy victory over local rivals Exeter City.
His only league start this season came in Saturday's loss at Bristol Rovers.
"I've been biding my time," Wylde said after Argyle won 5-3 on penalties against Exeter following a 2-2 draw.
"I came on against Wigan and I thought I did OK, but I started on Saturday and again tonight so hopefully I can keep my place in the team."
Wylde returned to Home Park in the summer, having left to join Millwall following the Pilgrims' defeat in the 2016 League Two play-off final.
The Scot scored on the opening day of the season, but had to wait more than a month for his next league appearance for Argyle, who are bottom of the third tier.
"The manager's spoken to me a few times about my crossing, sometimes i need to look up and pick out players," added Wylde, who played 43 league games for Plymouth in the 2015-16 season.
"I'm starting to do it a bit more and take a touch as well, he wants me to come in side a few times. He's told me to do what I did last time I came here."