Bristol City Women: Chris Roberts arrives as coach from Hibernian Ladies FC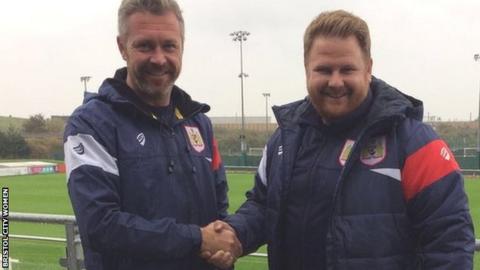 Bristol City Women have appointed Hibernian Ladies manager Chris Roberts as their new first team coach and technical director.
The 31-year-old Scot has been first team manager since 2014 at Hibernian, where he started as assistant manager to Willie Kirk, now Bristol Women boss.
Roberts has helped to win three Scottish Women's Premier League Cups.
The former football development officer for the Scottish FA is also a qualified children's coach.
"We worked together for three years previously at Hibernian Ladies FC," said Kirk. "During that time it was obvious that we complemented each other really well.
"This is a fantastic appointment for the club, he will be able to concentrate solely on his main football passions, which are coaching top level footballers every day and developing young players and coaches."