LFP to investigate barrier failure at Amiens v Lille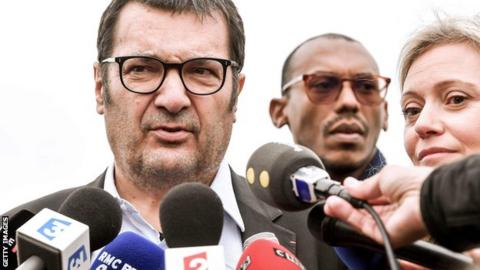 The French football league (LFP) will investigate the failure of a barrier at Amiens' Stade de la Licorne during the match against Lille.
Twenty-nine away supporters were hurt as they celebrated the game's opening goal in Saturday evening's match.
Amiens president Bernard Joannin said only one fan, who was waiting to see a psychologist, was still hospital.
Joannin also apologised for his initial comments after the incident that seemed to blame Lille fans.
"I wanted to say how dangerous it can be when supporters charge en masse in a matter of seconds towards a barrier and that they are also putting themselves in danger," he said.
"But I expressed myself poorly and I want to apologise with sincerity to the supporters of Lille."
Amiens public prosecutor is already reviewing the case. LFP's own investigation will begin on Thursday.
The match was abandoned.