Stewart to join Scottish FA board as first female director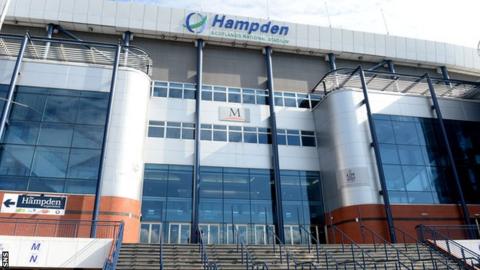 The Scottish FA have appointed Ana Stewart to the board as a new independent non-executive director.
She will replace Barrie Jackson, who will step down in December after spending six years on the board, and become the organisation's first female director.
"I was brought up supporting my local football team in Dundee and it will be an honour to play my part in growing the game nationally," Stewart said.
"I can't wait to get started."
A meeting of the Scottish FA Congress ratified the appointment of Stewart, who is a former Scottish Emerging Entrepreneur of the Year, and has worked in customer engagement and marketing in the banking and retail sectors.
"I want to help us connect with supporters, our members and with businesses in relevant and innovative ways and drive our plans towards 2020 and beyond," Stewart said.
She is the founder of i-design, a banking software company, which went on to become listed in the London Stock Exchange and also devised and launched atmAd, now one of the largest outdoor digital media channels in the UK.
Following the sale of the company to NASDAQ listed Cardtronics Inc in 2013, Ana served on their executive leadership team for four years.
"Like many other organisations, the Scottish FA faces a range of challenges as the sports, broadcasting and digital landscapes evolve," said Scottish FA president Alan McRae.
"We need to be ready for those changes and Ana, with her background in marketing, retail and technology, will be a huge asset on our board.
"As an independent non-executive director, her advice and fresh ideas will challenge and shape our plans and policies going forward. We look forward to welcoming her to the Scottish FA in 2018."