Referee assault: Matches in Uruguay set to resume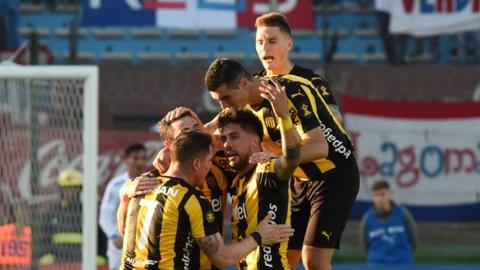 Uruguay's football authorities hope to resume fixtures this weekend after matches were postponed following the assault of two referees.
An off-duty official, as well as his partner - a female referee - were attacked at an u19s game between Platense and Basanez.
The Uruguayan Football Association (AUF) postponed all scheduled matches on Sunday.
The AUF has met with referees to agree on new rules to govern youth players.
Arrests have been made following the incident, and a lawyer representing the referees' union said: "This is not new. We've seen this kind of violence in the lower divisions. But this is the straw that broke the camel's back."
On Sunday five matches in the Primera Division, the country's top tier, were postponed including a meeting between league-leaders Penarol and mid-table Fenix.