Mark Sampson sacked: Baroness Campbell hopes no-one at FA loses job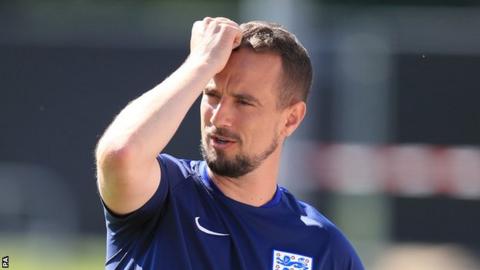 Baroness Sue Campbell, the Football Association's head of women's football, hopes no-one at the organisation loses their job after Mark Sampson's sacking.
Sampson, 34, was dismissed as England women's coach on Wednesday after evidence emerged of "inappropriate" behaviour in a previous role.
Sampson, hired by the FA in 2013, had been initially investigated in 2014 but was found not to pose a risk.
Baroness Campbell told the BBC: "I'm 100% hopeful no-one loses their job."
The FA board will meet on Monday to discuss, among other things, the issues surrounding Sampson's dismissal.
When asked, Baroness Campbell said she would not be taking part.
The 68-year-old, who was appointed in January 2016, also backed FA chief executive Martin Glenn.
Glenn, who took up his post in May 2015, told the BBC it was only in the week before Sampson's sacking that he read the full report which detailed safeguarding allegations made against the Welshman in 2014 relating to his time as Bristol Academy manager.
A 2015 FA assessment found Sampson did not pose a risk but, after reading the report, Glenn believed the coach's position was untenable.
"Martin is essentially turning around a supertanker," added Baroness Campbell.
"He's excellent. He's handled this with integrity. This is a really painful thing for all of us. And for Mark himself. There is a lot of human pain for us."