Paul Jones appointed new Isle of Man football manager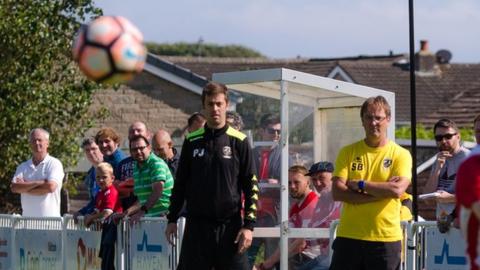 Paul Jones has been named as the new manager of the Isle of Man.
The former island international succeeds Nick Hurt in the role after his contract was not renewed by the Isle of Man Football Association.
A spokesman said Jones will announce his coaching team in due course and will "start with immediate effect".
The 40-year-old, a former physiotherapist at Glasgow Rangers, will continue with his job as manager of Rushen United on the island.
His first match will be against Peterborough and District League in the English FA Inter-League Cup at The Bowl on 7 October.
The squad then travels to Glasgow to compete in the Umbro Quadrangular Tournament, which starts on 11 October.
In June, the Isle of Man men's football team won the first ever Island Games title in Gotland with a 6-0 victory in the final over Greenland.