Bibiana Steinhaus to become first female to referee in the Bundesliga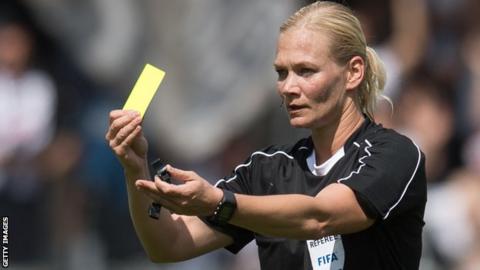 Bibiana Steinhaus will become the Bundesliga's first female referee after she was chosen for Werder Bremen's game at Hertha Berlin on Sunday.
The 38-year-old police officer was appointed to Germany's top flight in May after six years officiating second-tier games.
In August she was in control of Bayern Munich's first round German Cup win against Chemnitzer.
She also refereed the Women's Champions League final earlier this year.
"My anticipation for the first game in the Bundesliga is, of course, very great," said Steinhaus, who was also a referee at Women's Euro 2017.
"I am delighted that this great challenge for my team and I is finally going on Sunday. We are definitely very well prepared."