Callum McManaman hopes Sunderland move can revive 'love of football'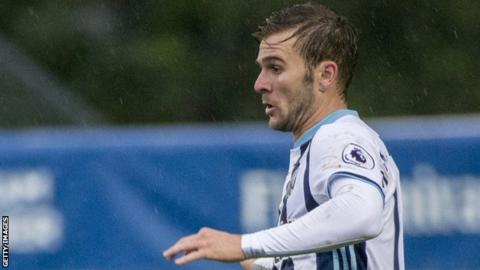 Sunderland winger Callum McManaman hopes his move from West Bromwich Albion on a permanent basis will revive his love of football.
McManaman, 26, played only 28 games in two seasons at the Hawthorns, 12 of which were spent on loan at Sheffield Wednesday last season.
However, he only made two starts in that spell and was happy to move to the north east to join the Wearsiders.
"Footballers don't like not playing," McManaman told BBC Newcastle.
"Everyone's looking forward to getting back going again [after the international break].
"Especially me - I just want to enjoy it again, over the past few two years I've not really enjoyed it."
The former Everton academy player made his league debut while with Wigan in the Premier League, but the majority of his appearances have been in the second tier.
"I enjoy the Championship, it's tough but exciting," McManaman added.
"It's brutal, harder than the Premier League in some ways as there's no time on the ball, there are a lot more games and the Saturday/Tuesday is tough.
"You need good team spirit to get out, it's massive and it looks like here we got that, with ambitious lads who have been there and done that."