Premier League clubs 'considering new anti-doping whereabouts roles'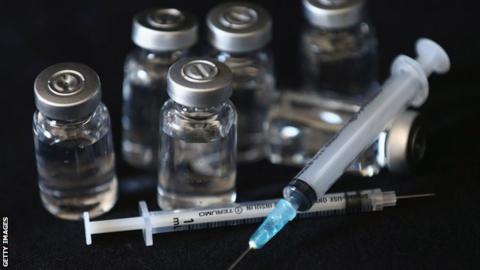 Premier League clubs are considering employing "whereabouts administrators" to make sure drug testers know where players are at all times, Manchester City club doctor Matt Brown says.
City were fined £35,000 for breaking whereabouts rules earlier this year.
Clubs must supply accurate details of training sessions and player movements so they are available for testing at all times.
The rules cover first team, reserves, under-18 and women's squads.
Speaking as part of an anti-doping discussion at the Soccerex conference in Manchester, Brown said: "The whereabouts system is difficult. Clubs are looking at whether we need someone to take ownership of that and get someone employed to be the whereabouts administrator."
He added that none of the three whereabouts violations his club have been sanctioned for were related to an actual anti-doping offence - but accepted they do not look good for City.
"We are not the only club to have had strikes, but we are not happy. It does bring our badge into disrepute," he said.
Does football have a doping problem?
Emilio Garcia, director of integrity for European football's governing body Uefa, told the conference that football "does not have a big problem" with doping.
It follows Fancy Bears' release of stolen data showing players' medical records in August. In its latest leaked documents, the Russian hacking group claims 160 players failed drugs tests in 2015.
The data also showed a number of players had received therapeutic use exemptions - or TUEs - which allowed them to legally take otherwise banned substances to treat medical conditions.
Brown, however, does have concerns, particularly at the lower levels of the game.
He said: "It is impossible to say there is not a doping problem in football. In the Premier League players are tested regularly. Does that happen as much when you go down the leagues?
"And supplements are a massive problem to me. We do provide vitamin D but do the things you buy off the internet tell you what is in them?
"We try to get the players to stay off them."