BBC Sport - Martin O'Neill in awkward post-match interview after Republic's Georgia draw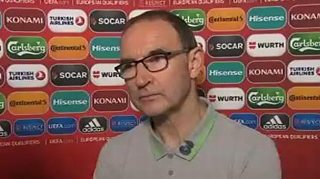 Republic boss O'Neill on defensive in TV interview
Republic of Ireland manager Martin O'Neill is unhappy at RTE football correspondent Tony O'Donoghue's line of questioning after the disappointing 1-1 draw in Georgia.
After saying that he knew the reason for the poor performance, O'Neill was asked if could elaborate.
"Why would I want to share it with you?" replied the Republic manager.