Watford fined £4.3m after EFL forged letter investigation dating back to May 2014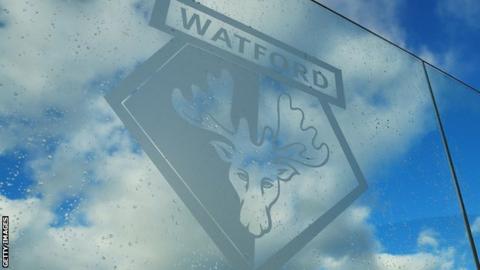 Watford have been fined a total of £4.3m including costs by the English Football League, after two breaches of operational regulations.
Those breaches relate to a forged letter from May 2014, submitted to the EFL in the process of Change of Control application for Gino Pozzo's takeover.
It was claimed by the Telegraph the letter contained guarantees of funds to ensure the takeover could take place.
However, the EFL were "satisfied" Pozzo had no knowledge of the forgery.
The EFL statement also said no other directors or employees were aware of the situation.
Former chairman Rafaelle Riva has been charged on the basis of the investigation now faces a separate EFL disciplinary commission.
The club said they "fully accept" the findings and sanctions imposed, and confirmed their co-operation in proceedings.
A statement read: "The club is pleased that throughout his independent inquiry, Ian Unsworth QC praised the level of access and co-operation and with it exonerated all currently serving club employees and officers. This point was also fully accepted by the EFL."
Sanctions were reduced from £5.75m after Watford's "full" co-operation while all financial commitments for that period had been met in full.