Graham Carr: Ex-Newcastle chief scout takes director role at Northampton Town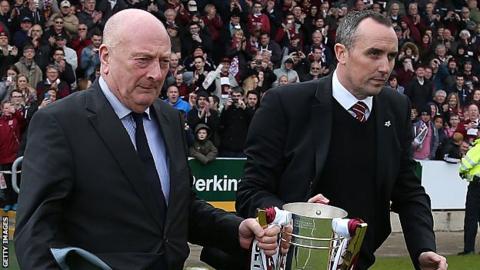 Former Northampton Town manager Graham Carr has returned to the club as an associate director.
Carr left his post as Newcastle United's chief scout in June after seven years with the club.
The 72-year-old previously worked for Manchester City and Tottenham Hotspur in scouting roles.
He played for Northampton in the 1960s and as manager led them to the Fourth Division title in 1987 during a five-year spell in charge of the team.
"When he retired from Newcastle it seemed an obvious move to get him on board with us," said Cobblers chairman Kelvin Thomas.
"His knowledge and experience will be beneficial in general and I'm sure he will also be helping (head of recruitment) Andy Melville along the way too, watching some games here and there."