Chris McLaughlin's words of the weekend: Rangers' Caixinha must manage expectation

By Chris McLaughlin
BBC Scotland's senior football reporter
Last updated on .From the section Football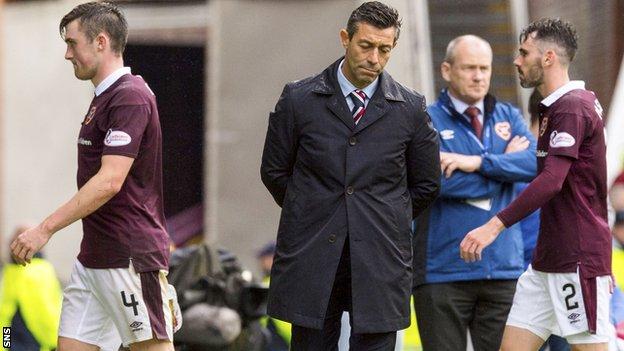 BBC Scotland's senior football reporter, Chris McLaughlin, analyses a talking point from the weekend's action, asking what's behind the words.
Rangers manager Pedro Caixinha
"We did everything everything we could to win the game, we had the chances to win it, but we could not do it."
Pressure and expectation elicit different reactions from different people. Some thrive, some sink under a heavy weight, and others can seem oblivious.
In this day and age of looking inward and assessing the self, there are best-selling books, online workshops and probably herbs to help.
Whether or not our ability to deal with pressure comes from our DNA or our bookshelf, the ability to project a public image to help mask pressure is not only an art but a necessity these days in football management. Knowing what to say and how to say it can be the difference between being backed and being sacked.
I should point out that I've never interviewed the Rangers manager Pedro Caixinha. An ongoing issue between the Ibrox club and the BBC prevents me asking him questions, but I always watch and listen with interest.
Words chosen, mood and demeanour can tell you much about what a manager is thinking and how he has decided to deal with the pressure that comes from fan expectation and the media. In victory, little can be learned but when results don't come, it can be fascinating.
The Portuguese appears to still enjoy the backing of most Rangers fans but if results don't improve, the goodwill could disappear quickly.
He's an intelligent individual who's been around the game long enough to be aware of this, but his words and mood rarely depict anything other than a man with complete faith in himself and his project. Strength of character and the ability to ignore criticism can be a huge asset, but it can also be ill-advised if not deployed properly.
When things go wrong, the fans like to know the manager is hurting. Most don't care much for the positives about possession and work rate, they want wins and if they don't come, they want emotion, explanation and empathy.
Exceptions must be made when English is not the manager's mother tongue, but a need to be controlled and measured in defeat can be sometimes be mistaken for nonchalance. It's a tricky balance.
The calm approach does combat any temptation to bite back and lose control, a criticism that could perhaps be levelled at Caixinha's predecessor.
Mark Warburton was often very defensive to the point of argumentative when dealing with the media after a poor result. The siege mentality can work for periods of time to galvanise a team in the face of adversity but when it's the default position, there's usually only ever one outcome.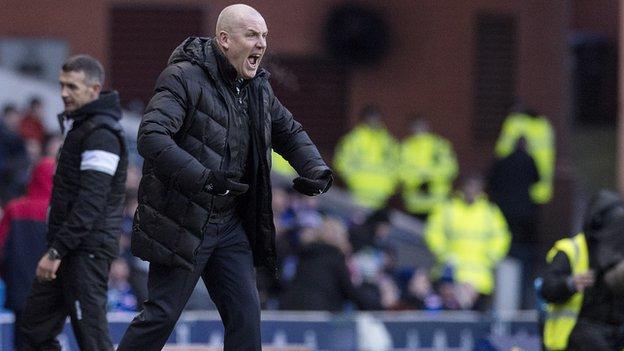 Managers like Walter Smith and Martin O'Neill are good examples of differing styles that both worked well. Smith had a pragmatic ruthlessness when answering questions. He showed emotion when it was warranted but his tone and delivery rarely changed.
O'Neill's jack-in-the-box demeanour on the touchline was similar to his post-match interview technique - you never knew what you'd get but he had an uncanny knack of telling the fans what they wanted to hear.
For Caixinha right now, delivering results will be preferable to delivering the perfect post-match press conference, but in a fast-moving industry where words go global within seconds and are over-analysed within minutes, the odd tweak might just buy him some much-needed time.