Former Celtic player Kris Commons says Brendan Rodgers is the ideal manager
Last updated on .From the section Football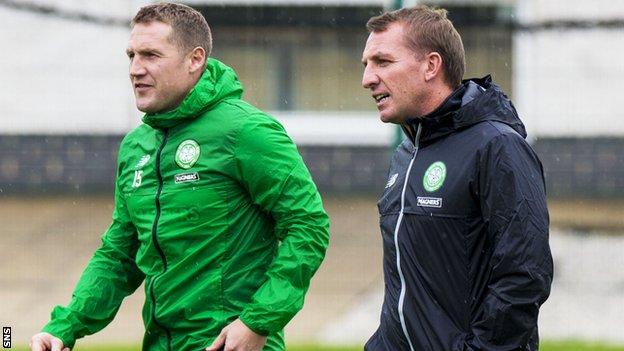 Former Celtic forward Kris Commons believes Brendan Rodgers is the perfect example of a football coach.
Despite not featuring under the Northern Irishman, Commons was hugely impressed by what he saw.
"If you had a factory of coaching turning out the perfect coach, I think Brendan Rodgers would be first out the door - he's that good," Commons said.
"Bearing in mind he's only been in the door 12 months, what he's achieved in the 12 months he's now put an absolutely huge expectation from the fan-base. If Brendan Rodgers can guarantee Champions League football every year, he'll probably be the best manager in Celtic's last 10 years."
As well as winning all three domestic trophies - the Premiership by 30 points - former Liverpool manager Rodgers took Celtic to the Champions League group stage last season.
And Commons, who left Celtic this summer, revealed such success has come due to the manager's positive influence across the whole club, as well as the standards he sets in training.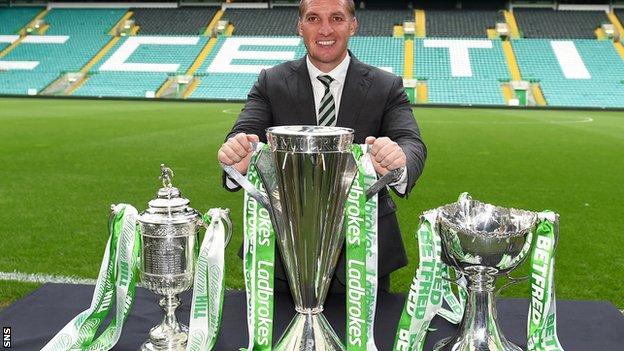 "He's top of the pyramid but he's got a great set of coaches below him, a great understanding with the players, he's in touch with the ground staff and catering people - his door is always open," Commons told BBC Scotland's Sportsound.
"All his training sessions are tactical and he does a lot of preparation on every single game, no matter the level.
"With the reserves and under-20s, he's always looking to try and bring someone new in, always looking to give advice and do one-on-one sessions."
Commons was very much part of the Celtic squad when Rodgers arrived and he explained how the manager sent an early message to his players that helped lay the foundations for his reign.
"One of the first training sessions when we were in pre-season, the lads were walking off the park and I think someone said, 'look at him over there doing extra training'," Commons said.
"Brendan got the group together and said, 'Listen, if I hear that phrase again on the training ground you'll be out the door. There's a boy there looking to do extra work, working hard, wanting to earn more money, wanting to do better things in the game, improve his weaknesses,' and since that day everyone's on the training ground until one-two o'clock now."
Now 33, Commons is without a club as he attempts to get back to fitness following back problems.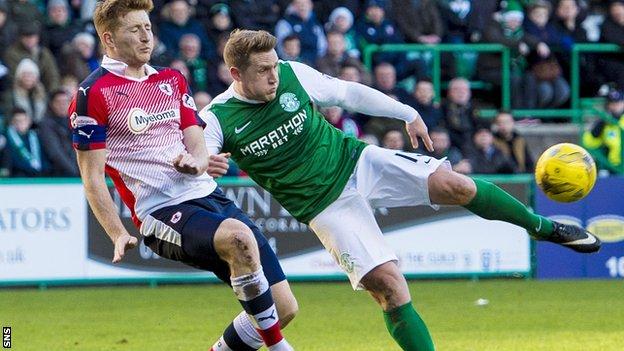 He has been linked with a return to Hibernian, where he spent part of last season on loan, and revealed how his fitness concerns cost him the chance to make his mark under Rodgers.
"At the end of the season before last I had an epidural and a problem in my lower lumbar spine," said Commons, who won five league titles, two Scottish Cups and one League Cup with Celtic.
"I came back injured. He (Rodgers) said to me on day one, 'I'm not saying the door is shut, but if you want to play every single game, I can't guarantee it'.
"I never got fit enough to put any sort of pressure on the team in the first place, but they were doing so well it would've been almost impossible for me to get in there anyway."